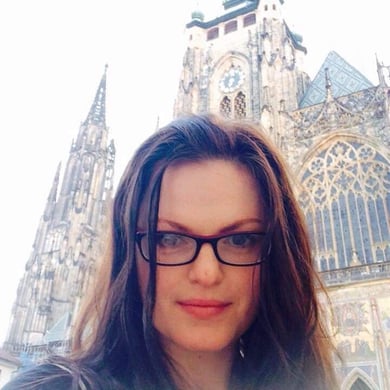 What´s on your mind today? Well, it´s a beautiful day here. The sun is shining and I´ve had a lovely morning interacting with customers. I love it when you give something and get something in return.
What makes you curious? I have been fortunate to travel quite extensively. I absolutely adore learning about new cultures and traditions.
How is your new role with Dyson going so far? Both challenging and exciting. There is plenty to learn and a lot of information to absorb, however, I have found the experience very rewarding.
How was the training? I really enjoyed it. I found it very engaging. Plus, I got to meet my new colleagues from the Dutch, French and German teams which was a lot of fun.
How do you see your future with CPM International? I definitely want to grow here. I would love to become a trainer at some point. I really enjoy interacting with people. I also want to help to guide new recruits within the company.
What (for you) is a must-see attraction in Slovakia? Hmmmmm….. that´s a difficult one (laughs). There is so much to see and do in my country. Castles, mountains, nature, hiking…..the list is endless. It really is a little paradise. I think the Tatra Mountains are a must-see for anyone visiting Slovakia. They are so beautiful.
Family aside, what do you care about most in life? Equality and respect. I think helping others is so important and I feel sometimes we all get caught up in our own lives and lose sight of this. Treat others the way you would like to be treated.
Do you have a favourite quote or mantra? Where the mind goes, the person follows.
Katka is our Helpline Agent for Dyson in Slovakia.
Discover the latest career opportunities at our Slovakia contact centre hub: CPM Careers.