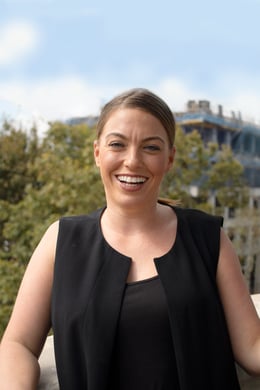 What´s on your mind today? Well, I was thinking that I'm "done" with summer for this year, it´s been a blast but now I'm fully ready to embrace autumn and all its trappings!
What makes you curious? I would have to say people. Yeah, it may sound like a cliché, but people fascinate me. I want to understand people and what makes them tick.
Tell me briefly about your career advancement within CPM International? Well, I began as a contact centre agent for Harley-Davidson. Within about 6 months I was offered a Team Leader position. I then became involved in implementing the H.O.G campaign for Harley-Davidson as a team leader. Subsequently, I have gone on to become an Operations Manager.
Family aside, what do you care about most in life? I would have to say my freedom and independence. I like not having my wings clipped in life and in my career. That´s why I love working for CPM International. They give me that liberty to perform at my best.
Please share with us an achievement you are most proud of? It´s a work related one I'm afraid (laughs). Yes, it was when I was involved in the H.O.G campaign for Harley-Davidson. We created something truly exceptional for our customers. Harley clients are so passionate about the brand. They live and breath it. It is an integral part of their lives. We knew we needed something very special to reflect this. I felt that our service positively impacted their lives and that gave me a tremendous sense of pride and satisfaction.
What does CPM International mean to you in 3 words? Dynamic, Community and Opportunity
What is your favourite quote? If you don´t love yourself, how the hell can you love someone else (can I get amen!)
Do you have any involvement in CPM´s new Slovakia hub? Yes, I am involved in project implementation for our new site in Bratislava. I can´t wait to visit our new contact centre hub. It´s a very exciting time to be part of CPM right now!
Sabrina is an Operations Manager for CPM International Barcelona.
Discover the latest career opportunities at our Slovakia contact centre hub: CPM Careers.