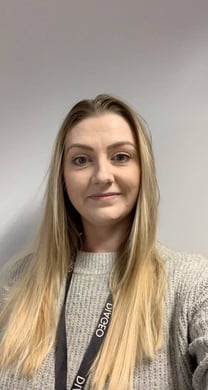 Welcome to our Employee Interview series focusing on our CPM contact centre employees.
What´s on your mind today? Well, I´m halfway through renovation work on my home so that´s never far from my mind these days!
What makes you curious? People. I´m intrigued as to what drives humans and what keeps us going (even in the most difficult of times).
I must ask the obvious, how did it feel to win the award? It felt amazing. It has been such a challenging couple of years for most of us (for obvious reasons). We, as a team, had to adapt massively during this period. It felt wonderful to be recognised for our efforts.
What was it like going to an actual live event again? It was very exciting! It has been a long time since I have had an excuse to get dressed up. Heels instead of PJs for a change! It was definitely a glamourous evening.
What does CPM mean to you in 3 words? Inspirational, influential and human.
Do you have a favourite quote or mantra? Nothing is impossible, the word itself says `I'm possible´.
Family aside, what do you care about most in life? I just want everyone in my circle to be happy and healthy. To get the respect and fairness they deserve.
Leanne is currently a Diageo Team Manager in the UK for CPM.