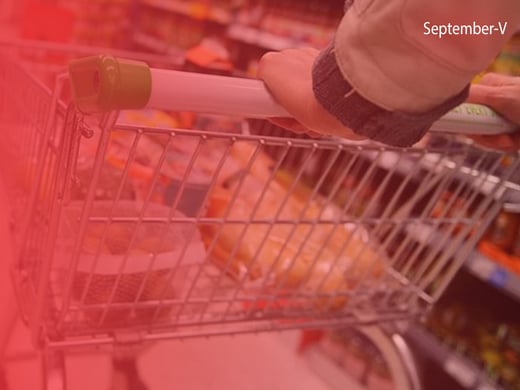 The consumerization of industries has led to a paradigm shift in the way business is conducted across sectors as they are increasingly adopting digitization. The FMCG & Retail sector which is close to savvy and demanding consumers, has manifold supply chain complexities and is fragmented. A vast country with far-flung markets, diverse consumer segments and traditional supply chains add to the challenges in smooth digital adoption for this sector. Let us see how retail fared in the past week.
FMCG Industry To Shift Focus On Rural and Middle India, Experts Believe New Strategy To Recoup COVID Losses
Rural and middle India will run business strategies of fast-moving consumer goods companies over the next few months as cities and smaller towns help boost demand for packaged consumer products.
CLICK HERE TO READ MORE
FMCG cos tap shift in consumption trends
FMCG firms are seeing robust demand for a wide array of products launched in the past six months to capitalize on a shift in shopping behaviour during the pandemic. Such products range from ayurvedic concoctions to surface disinfectants, vegetable cleaners, honey and ready-to-cook foods.
CLICK HERE TO READ MORE
FMCG firms to go aggressive on e-commerce as more consumers go online amid pandemic
Management at major FMCG companies in India now look to ramp up e-commerce operations as the coronavirus pandemic has marked a major shift in consumer shopping behaviour and more and more shopping is done online. CLICK HERE TO READ MORE
New players enter hand sanitiser biz, consolidation certain, say FMCG firms
Industry estimates are that the domestic hand sanitiser market, which, before the pandemic stood at Rs 60 crore in size, has now grown five times to touch Rs 300 crore in size.
CLICK HERE TO READ MORE
Food processing industry has huge growth potential, say experts
Experts at a conference organised by trade body PHDCCI noted that food processing is the fifth largest sector of the country's economy and spoke about various challenges being faced by the employment intensive industry.
CLICK HERE TO READ MORE
The reality behind Reliance's retail rush
Reliance will find it tough to break the dominance of Amazon and Flipkart, similar to how Walmart is struggling to challenge Amazon in digital sales in the US even as its stores continue to prosper.
CLICK HERE TO READ MORE
According to Amazon India, mid-range smartphones to be sweet spot this festive season
According to findings of the 'Great Indian Mobile' survey, 38 per cent respondents said they are looking at buying a mid-range smartphone between Rs 15,000-25,000, making it the most desired price point for the festive season.
CLICK HERE TO READ MORE
"India is my Ferrari, so you have to win" says Mondelez
The chocolate maker said India had seen one of the harshest lockdowns globally that required permissions from more than 700 districts to run factories and supply chains. Yet, it entered newer categories such as cakes and cereals over the past few months.
CLICK HERE TO READ MORE
According to PepsiCo, rural demand very strong, urban not so much
Forecasting out-of-home demand remains tough amid continued pandemic-induced uncertainty even as consumption of soft drinks and snacks within homes has picked up.
CLICK HERE TO READ MORE
Havells India steps in refrigerator segment, unveils 25 new models under consumer brand Lloyd
FMCG-company Havells India has announced its entry into refrigerator segment. The company has launched 25 new models of Direct Cool, Frost Free and Side by Side Refrigerators under the consumer brand name Lloyd.
CLICK HERE TO READ MORE
Instant noodle brand Wai Wai to make sauces; invests Rs 125 crore in capacity expansion in India
Instant noodle brand Wai Wai's parent CG Foods has announced that it will get into producing and selling pre-packaged sauces. The company headed by Nepali-billionaire Binod Chaudhary said that it will launch these sauces within the year.
CLICK HERE TO READ MORE