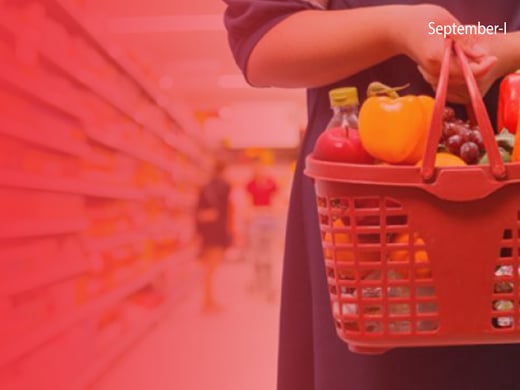 While the Nation enters Unlock 4.0, industries continue to be silent observers as the pandemic has already disrupted a large part of our lifestyles, this disruption opens up the scope for newer opportunities for retail. The people and organisations that grab these opportunities are set to emerge winners in the long run. This week's "Indian Retail at a Glance" will describe how retail fared in the past week.
Malls, retailers rejoice as new unlock guidelines restrict use of local lockdowns
Retailers and mall operators are hopeful that the new order from the Ministry of Home Affairs (MHA) that restricts states from imposing local lockdowns will help them ensure business continuity and benefit from an expected demand recovery in the festive season.
CLICK HERE TO READ MORE
Future-Reliance deal: The rise and fall of India's retail maverick Kishore Biyani
Reliance Retail Ventures Limited (RRVL), subsidiary of Reliance Industries Limited, announced that it is acquiring the retail and wholesale business, and the logistics and warehousing Business from the Future Group for a lump-sum aggregate consideration of ₹24,713 crore.
CLICK HERE TO READ MORE
Kirana Stores 2.0: QR codes, contactless, mobile payments; digital transactions at core
Several neighbourhood stores are increasingly becoming tech-savvy and adopting technologically advanced measures to combat the challenges that have come with the Covid19 pandemic.
CLICK HERE TO READ MORE
90.6% mall owners exploring contactless technologies to adjust to COVID era
The worldwide lockdown for almost 70 days amid the COVID-19 pandemic left the Shopping Centre Industry in India and the world in the throes of a crisis. The need for hyper sanitization and social distancing had led to shuttering of malls for over two months in India without any business.
CLICK HERE TO READ MORE
A mixed festival season awaits India's top retailers
While electronics retailers expect a decent Diwali, some are even hopeful of clocking growth over the year ago period.
CLICK HERE TO READ MORE
No product launches by FMCG firms during this Onam in Kerala, but COVID-19 messages in brand promotion stand out
Though fast-moving consumer goods (FMCG) companies are not launching products this Onam in Kerala, a few companies have come up with creative campaigns for brand promotions.
CLICK HERE TO READ MORE
Covid-induced FMCG opportunities not only for biggies; startups pivoting to tap long term potential
In the FMCG space, while certain sectors have got adversely impacted, there is another set of sectors that is getting a fillip which can be seen from a slew of new product launches in the hygiene and safety space owing to consumer demand.
CLICK HERE TO READ MORE
Startups, MNCs rushing to collect data from 'kirana' stores
Despite the rise of e-commerce and hypermarkets, kirana stores account for 90% of FMCG retail sales in India.
CLICK HERE TO READ MORE
Mondelez India expands morning snacking presence with Bournvita Fills
Mondelez India will further expand its morning snacking presence with the launch of Bournvita Fills. The company is expanding the brand into the morning snacking space, another foray after Bournvita Biscuits.
CLICK HERE TO READ MORE
Tata Consumer Products to spice up offline reach for Sampann range of products
Tata Consumer Products Ltd (TCPL) believes there is enough headroom to grow in staples and packaged food space and the company is now expanding the offline reach of its spices and pulses brand Sampann. CLICK HERE TO READ MORE
Nestle says consumer behaviour changing, essentials 'taking precedence' over luxury
The COVID-19 pandemic has brought a major shift in consumption patterns among consumers as necessary purchases are taking precedence over luxury spending.
CLICK HERE TO READ MORE
Dabur and Tetra Pak partner to launch low calorie juice range in new packs to gain high on-shelf differentiation
This is the first time Dabur is launching a low calorie juice range under the brand Real Activ in bare paperboard with wood fibre packaging for a natural look.
CLICK HERE TO READ MORE