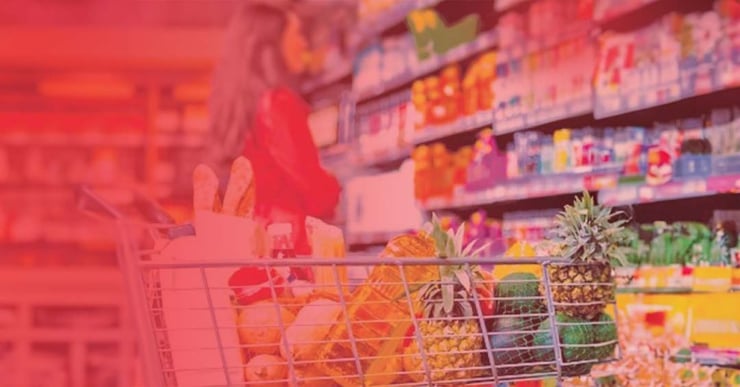 The vaccines have been developed & the industries are ready to stand on their feet again but the pandemic has already forced a radical shift in consumer and company behaviours. As industries adapted to the necessity of social distancing, new business models took off. Now, many leadership teams are wondering which of these changes will endure beyond the pandemic, permanently reshaping businesses and industries. Meanwhile, let us go through this week's "Indian Retail at a Glance" and see how retail fared in the past week.
Economic activity tentatively returning to pre-Covid levels
Economic activity rebounded solidly in December 2020 relative to the previous month, reflecting a pick-up in demand after the temporary post-festive slack and year-end discounts.
CLICK HERE TO READ MORE
Urban demand picks up after 3 quarters; though rural growth still robust
After three quarters of downturn, urban demand has picked up for packaged consumer goods companies riding on stronger growth in discretionary categories and companies regaining their pricing power.
CLICK HERE TO READ MORE
How digital marketing will revolutionise FMCG brands in 2021
Digital Marketing has the potential to revolutionize lead generation, introduce transparency, target the right audience at the right time and at the right time. People have started finding ways through digital platforms to hit the right people; eliminate the clutter and organize leads systematically.
CLICK HERE TO READ MORE
Opportunity in crisis
The lockdown plunged our lives into crisis, and we also saw several FMCG organizations seeing this as an opportunity to launch several new products, and also infuse new life into their existing product portfolios.
CLICK HERE TO READ MORE
Net-zero emissions across supply chains the future of FMCG as 84% of consumers globally want sustainable production
Consumer demand for more sustainable products will continue to be a core strategy in the FMCG industry, especially following COVID-19.
CLICK HERE TO READ MORE
Tata Consumer looks to scale its D2C reach
Fast-moving consumer goods companies are increasingly eyeing direct-to-consumer (D2C) channels as urban Indians warm to the idea of shopping online for their daily needs.
CLICK HERE TO READ MORE
Reliance to embed JioMart in WhatsApp within six months
The integration will allow JioMart catapult its reach across India, allowing Reliance Retail to pose a serious challenge to Flipkart and Amazon's domination in India's fast-growing online retail market.
CLICK HERE TO READ MORE
Dabur forays into ghee category
Home-grown FMCG and Ayurvedic products maker Dabur India on Friday announced its foray into the ghee category as part of its plans to expand product portfolio.
CLICK HERE TO READ MORE
Mother Dairy Targets Rs 100 cr Revenue from Packaged Sweets Portfolio in 2-3 yrs
The company has also introduced three packaged food products, including frozen drumsticks, frozen cut okra, and frozen haldi paste cubes, under its Safal brand.
CLICK HERE TO READ MORE