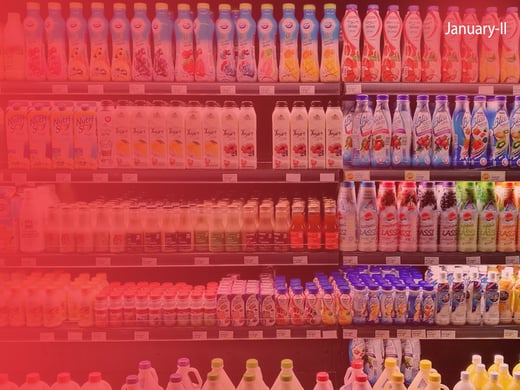 Even before the pandemic struck, the future of work seemed undefined because of the shifting demographics and globalization, an endless demand for new skills, and the growing need to leverage new-age digital-led opportunities. The pandemic has accelerated changes that were already underway and triggered an essential re-think not just of where we work, but how. Meanwhile, let us go through this week's "Indian Retail at a Glance" and see how retail fared in the past week.
The Future of Omnichannel Retailing in India

India's hyper-connected consumers are rapidly entering into an era where they expect brand owners to provide consistent and unparalleled service across all touchpoints.
CLICK HERE TO READ MORE
In the 'new normal', innovations, inventions & contactless experiences will rule the retail space
The crisis has increased digital adoption significantly with companies and even customers going digital for getting their jobs done. Times have changed and there is no denying that this pandemic is going to change how we do many things, forever.
CLICK HERE TO READ MORE
Small packs give big comfort to FMCG firms in pandemic times
Companies are looking to woo new urban consumers with small packs LUPs as they opt for branded products amid a heightened focus on health and hygiene.
CLICK HERE TO READ MORE
As FMCG cos move towards better growth in 2021, some risks and questions remain
While consumer staples firms faced initial disruptions due to the pandemic, by the September quarter, things were looking much better. The improving momentum is expected to continue in the December quarter as well.
CLICK HERE TO READ MORE
How businesses stayed in contact in a touch-averse world
As the situation settled and e-commerce players got their systems back in order, the acceptability of e-commerce for FMCG and even groceries skyrocketed.
CLICK HERE TO READ MORE
DMart, the nearly ₹2 trillion Indian retailer, may post strong earnings
DMart, one of India's big success stories in retail, knows that it faces rising competition from India's richest man Mukesh Ambani's JioMart, Walmart-owned Flipkart, the world's biggest e-commerce player Amazon and that it can't shy away from e-commerce.
CLICK HERE TO READ MORE
Reliance Retail plans to use kirana stores for delivery of non-perishable items ordered on JioMart
In a marked change in its strategy, Reliance Retail will rope in kirana stores as franchise partners to sell products while completely moving away from the direct sale of packaged food, grocery and FMCG products on its JioMart platform.
CLICK HERE TO READ MORE