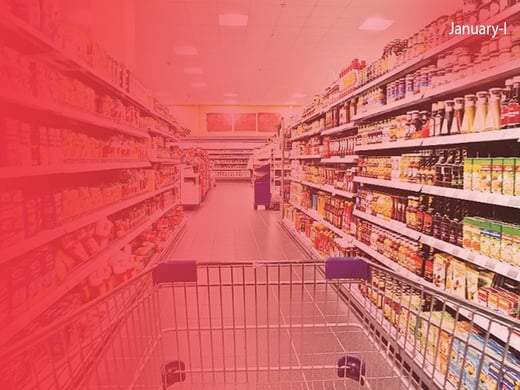 Businesses are navigating a disrupted world, with retail taking different forms. Even though we're still in the tunnel's shadows, the lessons are focused on the light at the end of the tunnel. Meanwhile, let us go through this week's "Indian Retail at a Glance" and see how retail fared in the past week.
Supermarkets rejig business model for last-mile delivery
The disruption due to the lockdown forced supermarkets to rethink their business models. They reached out to consumers via telephone calls and scaled up deliveries.
CLICK HERE TO READ MORE
FMCG companies took to apps, bet big on direct-to-consumer reach
Covid has led to widespread transformation within the entire supply chain, causing a significant acceleration in digital adaption.
CLICK HERE TO READ MORE
Why kirana will be king in India's growing online retail space
COVID-19 has blurred the fault-lines between the retail and e-commerce industry and underlined the significance of neighbourhood kirana stores who were lured by corporate heavyweights.
CLICK HERE TO READ MORE
FMCG firms ramp up innovation as consumer trends shift trajectories
At least five key themes— stemming from the extremity— will define FMCG this year. "i) In-home food consumption would gradually ease off. ii) Consolidation in health and hygiene in favour of innovators and brands. iii) Aggressive e-commerce with exclusive launches. iv) More multi-usage product launches. v) Rural would outshine urban.
CLICK HERE TO READ MORE
FMCG cos focus on oral care to tap new trends in demand
India's top FMCG cos are expanding their oral care portfolio, entering new and niche categories such as mouth sprays, ayurvedic mouth cleansers and mouthwashes as consumer concerns around general hygiene continue to sustain.
CLICK HERE TO READ MORE
Going Hyperlocal: The Next Big Thing For India's Pharma Industry
Following the pandemic, there has been an increasing concern in every Indian household vis-à-vis the risks associated with the lack of proper health and hygiene. This new dynamic has resulted in high demand for healthcare products and services, thereby giving players in the pharmaceutical industry a catalyst to broaden their target market.
CLICK HERE TO READ MORE
Consumers to spend on grocery, connectivity
The consumer would continue to spend on household products, grocery and the essentials as usual. In addition, education expenses would be a priority for households. Alongside, internet connectivity required to work remotely would see a higher portion of spends.
CLICK HERE TO READ MORE
Re-writing retail rulebook; social distancing, not equal to distancing from customers
Retail has always been about building and retaining customer loyalty - built through consistently meeting customer expectations with meaningful experiences. This is why, especially in the current market scenario, retailers need a flexible strategy and the right tools to better understand their shoppers.
CLICK HERE TO READ MORE
Businesses launch innovative products to battle Covid-19 amid consumer anxiety
Starting from CoronaOvens to lotions and protective fabric, the fear of the novel virus has given an impetus to the demand for such products.
CLICK HERE TO READ MORE
Lenovo expects 25-30% growth this fiscal, to begin manufacturing tablets in India
PC maker Lenovo expects to grow by 25-30 per cent in the current financial year due to increase in demand from education segment and large enterprises.
CLICK HERE TO READ MORE