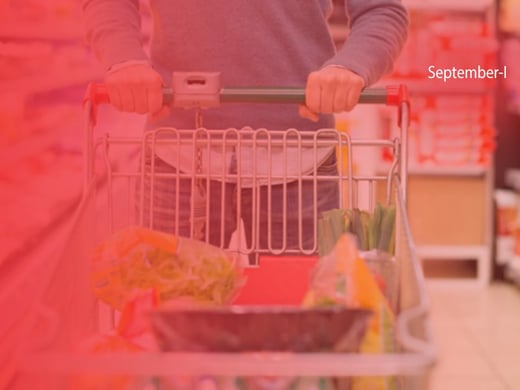 The pandemic has been around for quite some time now and dealing with it, has been a huge challenge for the retail industry with each passing day. Back in the early 2020, many businesses were bright-eyed and ready for new opportunities but after 18 stressful months of the covid impact, businesses are rising again with a new hope. Meanwhile, let us go through this week's "Indian Retail at a Glance" to see how retail scored in the past week.
Consumer goods sector eyes spike in festival sales
Prospects of the Indian economy look brighter, with consumer goods companies, including appliance, apparel and other household goods makers, expecting festive season sales to exceed pre-pandemic levels.
CLICK HERE TO READ MORE
Business activity continues to rise, now well above pre-pandemic levels
Business resumption activity continued its northward journey and reached a new high, much above the pre-pandemic levels.
CLICK HERE TO READ MORE
5 ways D2C brands can leverage technology to reduce customer acquisition costs
A decade ago, brands and retailers had big walls between them and bigger boundaries. But thanks to the digital transformation, it does not exist anymore. Rather, retailers are in competition with their own brands, as brands have shifted to newer business models such as D2C.
CLICK HERE TO READ MORE
The secret to survival of brick-and-mortar retail lies in 'Touching Customers Hearts'
Traditional brick-and-mortar retailers have no chance of surviving the onslaught from the e-commerce industry. The only way through which brick and mortar businesses can be survived if they invest and focus more on customer experience.
CLICK HERE TO READ MORE
Flipkart All Set to Give your Local Kirana Store a Swanky Upgrade
Flipkart Wholesale, the digital B2B marketplace of the Flipkart Group recently announced the launch of its latest credit programs. These credit programs are meant to help kirana stores by helping them manage their working capital requirement.
CLICK HERE TO READ MORE
Future Retail files new case against Amazon in Supreme Court over $3.4 billion retail deal
India's Future Retail on Saturday filed a new case against Amazon.com Inc at the Supreme Court in its latest effort to seek clearance for its $3.4 billion retail assets sale, which the U.S. firm has challenged.
CLICK HERE TO READ MORE
Government reviews consumer protection rules for e-commerce
The government has begun work on a "India-specific model" for the likes of Amazon and Flipkart to collaborate effectively with mom-and-pop stores. The move is part of the government's review of the draft consumer protection rules for e-commerce.
CLICK HERE TO READ MORE
CavinKare eyeing revenue of Rs 5,000 crores
CavinKare Ltd announced restructuring of its business under its 2.0 initiative to garner a revenue of Rs 5,000 crore in the next three years.
CLICK HERE TO READ MORE
Tata Consumer Products bets on food and beverages to join FMCG biggie club
To grab a larger slice of the F&B pie, Tata Consumer Products is targeting different segments of the market through a mix of legacy brands such as Tata Tea and Tata Salt, as well as new ones such as Tata Sonnet, Eight O'Clock and Soulfull.
CLICK HERE TO READ MORE
How COVID-19 Sparked a New Wave of Innovation for Gaia
Initially, the pandemic brought various hindrances with so many uncertainties and restrictions. However, as a matter of time, Gaia streamlined new processes and got SOPs in place.
CLICK HERE TO READ MORE