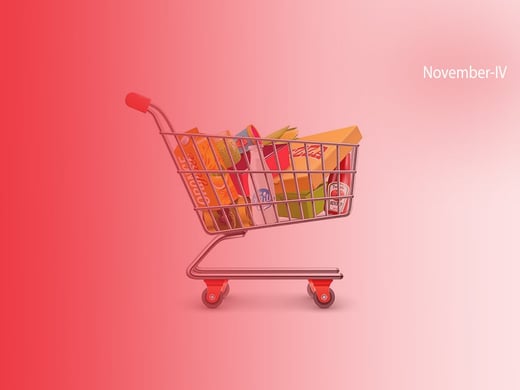 The pandemic has fast-tracked the sale of fast-moving consumer goods products through online channels and most companies have seen their share from the e-commerce channel double in the last 18 months. There could be massive impact on Inia's food processing sector due to repulsion of Farm laws. "Indian Retail at a glance Glance" this week highlights the impact of Farm Laws repulsion on FMCG sector, how brands are going offline to expand their reach & How Major changes in consumer behavior have led retailers to customize either their product or supply chain or their entire business model to cater to the changing demand
Farm laws scrapped: India's food processing sector may get hit badly
With the farm laws are now set to get revoked, a slew of aspects directly related to the packaged food and beverages industry is now under scanner. From the sourcing plans of fast moving consumer goods majors to recently introduced production linked incentive (PLI) scheme on food processing, the latest development has forced industry stakeholders back on the drawing board.
CLICK HERE TO READ MORE
How Consumer Expectations Are Dictating Retail Industry's Trajectory
Given the retail sector has sort of gained a new normal (observable sales growth more than the pre-pandemic period), the industry needs to process any irreversible transformations that have happened along the way. Apparently, major changes in consumer behaviour have led retailers to customize either their product or supply chain or their entire business model to cater to the changing demands.
CLICK HERE TO READ MORE
Why is AI Retail Merchandising Essential for the Holidays?
Retailers were already investing heavily in digital technologies to automate their existing services; in fact, many have already turned fully digital to attract and serve customers more seamlessly, and COVID-19 has further accelerated this transition. Thanks to advancements like Artificial Intelligence (AI) – the driver behind the numerous success stories of modern retailers in today's digital-first world.
CLICK HERE TO READ MORE
Direct-to-consumer beauty brands go offline to expand reach
Beauty and personal care brands born on the internet are rapidly setting up retail stores and selling through supermarkets and neighbourhood shops, as they sense the vast potential of the offline sales channel. Among the early movers: direct-to-consumer (D2C) brands such as Plum, mCaffeine, Mother Sparsh, MyGlamm and The Man Company.
CLICK HERE TO READ MORE
Adani Wilmar IPO: Decoding the FMCG giant's hidden universe
Edible oil brand Fortune may be a familiar name in Indian households but that barely scratches the surface, when it comes to its parent Adani Wilmar (AWL). The 50:50 joint-venture entity between Ahmedabad-based Adani Group and Singapore's Wilmar International, is not only billionaire Gautam Adani's flagship consumer goods company. It is also one of the largest fast moving consumer goods (FMCG) giants in the country that is now going public.
CLICK HERE TO READ MORE
Indian arm of Mondelez India Foods and Procter & Gamble Home products reports over two times surge in net profit
The Indian arm of two leading US based consumer goods makers, Mondelez India Foods and Procter & Gamble Home Products reported over two times surge in net profit in the pandemic year, 2020-21.
CLICK HERE TO READ MORE
ITC adds breakfast items to its menu
Cigarettes-to-hotels conglomerate ITC NSE -0.33 % Ltd. has forayed into the Indian breakfast segment with a ready-to-cook and ready-to-mix range and staples under its FMCG brand 'Aashirvaad', pitching itself against multinationals Kellogg, PepsiCo and Nestle, and Indian companies MTR and Gits Food.
CLICK HERE TO READ MORE
VMart to strengthen online presence, expand FMCG sales
VMart will convert some of its stores into partial warehouses as part of a plan to enhance its online presence. It will convert at least one store in each of the four regions which will be used for fulfilling online orders. According to an industry source, post Covid, VMart has seen a lot of traction online.
CLICK HERE TO READ MORE
Krishna Vilasini Bharadwaj joins L'Oreal India as Director–Corporate Affairs & Engagement
A communication professional with more than 21 years of experience in public relations, corporate communications and journalism in India and Singapore, Bharadwaj has worked across FMCG, consumer health & wellness and lifestyle verticals with equal focus on new business development and client servicing. She has also led national and regional integrated PR campaigns for leading pharma, FMCG and wellness brands.
CLICK HERE TO READ MORE
Plum hires ITC's Abhishek Agrawal as its chief business officer for digital
Beauty and personal care brand Plum has appointed Abhishek Agrawal as its chief business officer, digital.
CLICK HERE TO READ MORE