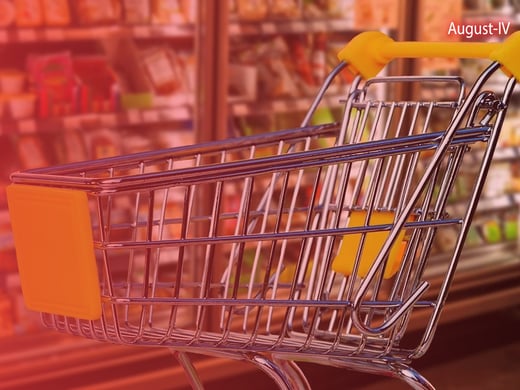 As we can clearly sense that there will be some major long term effects of the ongoing pandemic on retail, the industries will continue to bear the brunt. While the consumer demands keep changing, retailers leave no stone unturned to fulfil them. Let us go through this week's "Indian Retail at a Glance" to further understand how retail fared in the past week.
Weekend curfews dragging back retail industry
The Indian retail industry continues to struggle to get back to its feet with constant roadblocks being faced at the state and local levels with weekend curfews and partial lockdowns, which continue to hurt retail business and dampen consumer sentiment.
CLICK HERE TO READ MORE
How Covid-19 has changed the game for retail
The latest catchphrase 'the new normal' is here to stay, no doubt about that. So what does this mean for the retail industry? What will be the new normal there?
CLICK HERE TO READ MORE
Kishore Biyani's Future Retail averts default; inches closer to deal with Mukesh Ambani's Reliance Retail
Future Group is in talks with Reliance Retail to sell its flagship Future Retail to pay mounting debts; companies have supposedly reached an agreement regarding certain terms and conditions, and a deal worth Rs 24,000-27,000 crore could be signed soon.
CLICK HERE TO READ MORE
Industry body seeks lower GST rates on packaged food products
The AIFPA that represents some of the country's largest packaged food companies, including Haldiram's, Prataap Snacks, ITC, Mondelez India, Britannia Industries, PepsiCo, Bikanerwala and MTR, has been seeking lower GST rates on packaged foods on a par with unbranded food items that could help expand the packaged and branded food market in India.
CLICK HERE TO READ MORE
Brand narratives change with the new normal
The current situation has caused change in consumer behaviour and has taught brands to ideate new ways to connect with their customers.
CLICK HERE TO READ MORE
The rise of mindful snacking: How brands are responding to all-day snackers
Foods major Mondelez has been promoting the #MindfulSnacking movement for a while. The company's part of a clutch of marketers who want to convince increasingly health-conscious consumers that indulging in snacks like chocolates, cookies, chips and cheese-filled crackers is okay to do sometimes.
CLICK HERE TO READ MORE
Liquor companies introduce smaller packs to drive sales amid the pandemic
The pandemic has brought about a change in the way Indians consume alcohol, and liquor companies are trying to adapt to the trend to boost their beaten down sales.
CLICK HERE TO READ MORE
Mukesh Ambani's jio, Amazon gear up for an for an epic India fight
Amazon has begun making forays into everything from grocery delivery and insurance to drugs in India, setting up a monumental clash with Mukesh Ambani's hard-charging Jio Platforms.
CLICK HERE TO READ MORE
According to Nestle, Covid impacted pace, channel, frequency of FMCG consumption
Packaged food company Nestle India Ltd's June-quarter revenue growth of about 2% year-on-year fell short of analysts' estimates. The company maintained its sales were adversely impacted due to the lockdown and ensuing production disruption.
CLICK HERE TO READ MORE
Consumption in Bharat is key, but will it sustain?
It's not just FMCG, the auto sector is also reporting improved sales in rural India.
CLICK HERE TO READ MORE
Vikas Multicorp enters FMCG segment; plans investment of over Rs. 100 cr.
The company said that it has acquired trademarks of food packaging and tissue paper brands – Homefoil, Chapati Wrap, Cleanwrap & Mistique.
CLICK HERE TO READ MORE
Tata Consumer Products to expand direct reach to consumers
The Tata group FMCG firm is shifting its focus on innovation also and is targeting to double the contribution from new products.
CLICK HERE TO READ MORE