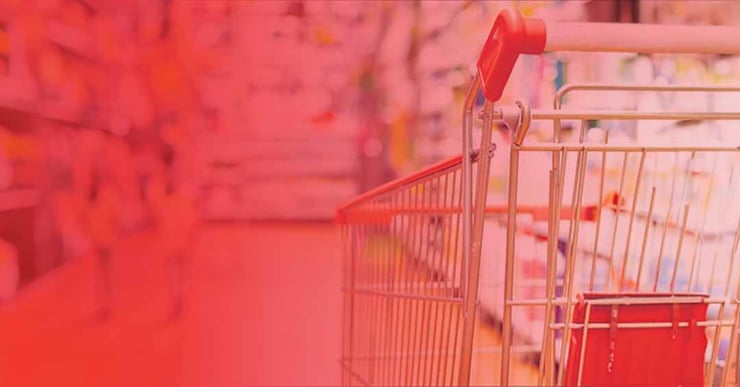 As Unlock 3.0 progresses, things are slowly but steadily getting back on track. While the lockdown has significantly altered the habits of consumers globally, industries remain positive and continue to find new & innovative ways to cope up with the pandemic. Let us look into the current edition of "Indian Retail at a Glance" to see how retail adapted to the "Better Normal" in the past week.
According to CPM India, consumer loyalty low during the lockdown
As social distancing norms clashed with the need for essentials, these mom and pop establishments came to the Indian consumer's rescue and provided much-needed succor for heart and hearth.
CLICK HERE TO READ MORE
Increased demand for groceries lifts household consumption to a two year high in April-June
Household consumption of groceries and home and personal care products surged to a two-year high during the April-June quarter.
CLICK HERE TO READ MORE
Thanks to the FMCG sector, economy reviving from COVID-19 blow
The country's economy is reviving from the impact of COVID-19 pandemic and this is visible from the performance of sectors such as FMCG and agriculture.
CLICK HERE TO READ MORE
Covid-19 has 'permanently altered' Indian consumers' behavior
The pandemic has taken a toll on brand loyalty and as consumers make more socially and environmentally sustainable and healthy choices, consumer goods companies must tailor their offerings accordingly and refresh their brand promise to meet these new requirements.
CLICK HERE TO READ MORE
Bharat Outpacing India? FMCG Demand In Rural Areas Three Times The National Average In June
The strong rural growth has also been led by reverse migration hotspots as workers moved back from the cities to their homes in the villages due to the lockdown and COVID worries.
CLICK HERE TO READ MORE
From Maggi, Chyawanprash, Laptops to Parle-G, here's what Indians spent money on amid pandemic
Months of lockdown have altered the habits of Indian consumers. Their spending patterns reveal just how deeply concerned they are with protecting their health, warding off boredom, and keeping their homes neat and tidy.
CLICK HERE TO READ MORE
FMCG cos put COVID learnings to practice
India's top packaged consumer goods makers are imbibing lessons learned from the COVID pandemic to try and make their businesses more efficient.
CLICK HERE TO READ MORE
Converting risk into opportunity: These 4 sectors may see massive growth in post-COVID era
While the overall economy has taken a hit, some sectors have converted this threat into an opportunity and are set to see immense growth in the post-COVID era.
CLICK HERE TO READ MORE
How 'hyperlocal' is emerging as the new business model
The hyperlocal model is rapidly reorganizing the retail sector by offering enhanced convenience and easing the lives of millions of consumers.
CLICK HERE TO READ MORE
Dabur ties up with Amazon to expand baby care range
Dabur India on Friday announced the expansion of its babycare portfolio with the launch of 'Dabur Baby Range' with eight products.
CLICK HERE TO READ MORE