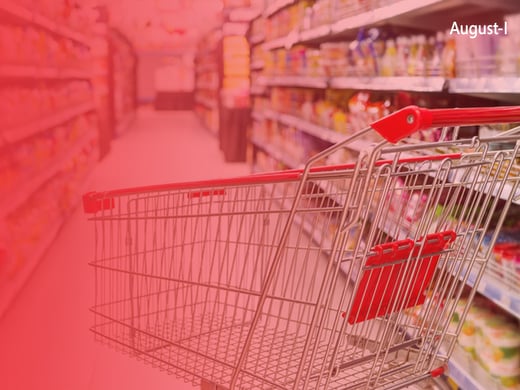 The easing of restrictions has offered some succour to the retail industry but growth still remains elusive. Owing to the fluid dynamics of the situation, there is still no sure shot strategy and answer to what will work. The past week continued the trend of new strategy, products, and guidelines. This week's edition brings to you the hits and misses of the past week and how are companies preparing for the advent of the great unlocking:
Homegrown brands experience surge in demand
The outbreak of pandemic and the ensuing lockdown across the world has shaken the very foundation of the retail industry. Even post unlocking, brands are feeling the heat, mostly due to altered consumer behaviour.
CLICK HERE TO READ MORE
Industry captains discuss how coronavirus is changing consumer behaviour
Chiefs of key companies are confident of the India story and are expecting a focus on hygiene and immunity to continue, even as India adopts an increasingly digital ecosystem - one that could be highly beneficial.
CLICK HERE TO READ MORE
Cos focus on consumer connect amid COVID
Consumers are grappling with multiple paradoxes, safety versus financial security, or thoughtful spending versus feel-good purchases.
CLICK HERE TO READ MORE
Dragged by extended lockdowns, FMCG sector to register flat growth in 2020
According to Nielsen, India's FMCG sector is expected to witness flat growth in 2020 following severe and extended lockdowns, restrictions on manufacturing units, social distancing norms, and store closures.
CLICK HERE TO READ MORE
Flipkart opening 'dark stores' to take on Reliance's JioMart
Walmart-controlled e-commerce major Flipkart is dotting various Indian cities with "dark stores," or outlets used only for deliveries to the nearby locations, to take on Reliance's JioMart that went life in May.
CLICK HERE TO READ MORE
Mfg activity shrinks faster on low demand, lockdowns
Some states have imposed partial lockdowns to prevent a fresh spurt in the spread of the infection, hurting supplies and emerging as uncertainty for manufacturers.
CLICK HERE TO READ MORE
FMCG sales in modern trade stores slow down in June
Neighborhood Kirana stores returned to growth in June as India entered the Unlock phase, but sales of fast-moving consumer goods (FMCG) through small stores, modern trade, or large format grocery chains struggled with continued restrictions and lower footfalls.
CLICK HERE TO READ MORE
Role of Retail-tech Companies in Getting Kiranas to Adapt to New Technologies
With the pandemic, the Kirana stores have recaptured not only consumer attention but also the attention of big players in the retail industry.
CLICK HERE TO READ MORE
Almost two-thirds of Indian consumers ate healthy biscuits in the last 6 months
According to Mintel, almost two-thirds, 63 percent of Indian consumers have eaten healthy biscuits such as multigrain, high-fibre, light and low/no sugar varieties in the last six months.
CLICK HERE TO READ MORE
Villages win! Britannia's sales growth three times more in rural than urban India
Biscuit major Britannia Industries's rural business growing at an astonishing 3 times the rate of urban business this fiscal leading the MD to conclude that 2020 will be the year of rural markets.
CLICK HERE TO READ MORE
Mother Dairy enters bread segment, aims Rs 25,000 crore turnover in next 5 years
With changing lifestyles creating significant awareness for convenience food, the humble bread loaf has risen in popularity to occupy a permanent place in pantries of every household.
CLICK HERE TO READ MORE