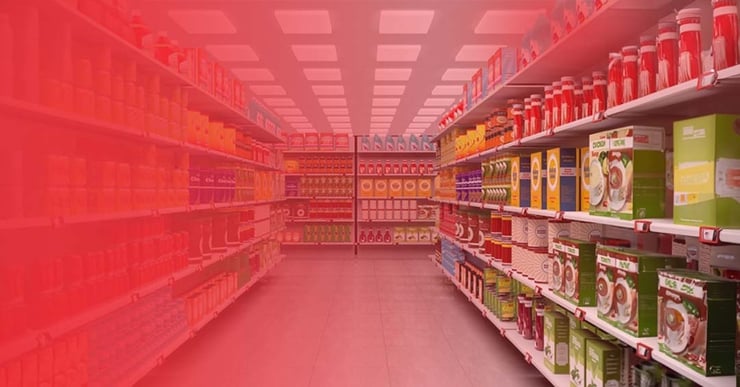 The ongoing pandemic is impacting every part of our lives, from the places we can go, to the way we spend our time, to the priorities we have and the way we spend our money. While the impact on industries & retail still continues, let us go through this week's "Indian Retail at a Glance" to understand how retail fared in the past week.
Protect, prioritise, pivot the new mantras as FMCG CEOs reboot for new year
The Covid-19 pandemic has altered the way consumers behave and businesses are managed, some of the country's and world's top chief executive officers (CEOs) said at the annual FMCG Summit, organised virtually by the Confederation of Indian Industry (CII).
CLICK HERE TO READ MORE
Re-Engineering sales & distribution systems is the need of the hour for FMCG brands
An ideal model for such competitive brands is the one that takes away the pain points in sales and distribution and allows them to concentrate on their core strengths and needs like new product development, brand building and consumer engagement to leverage emerging market opportunities.
CLICK HERE TO READ MORE
From Kiranas to Corporates: The evolution of modern retail in India
While the number of modern large retail outlets was expected to grow in coming years as high income consumers focus more on convenience, local entrepreneurs refocus their pricing strategy, and large foreign retailers entered the market.
CLICK HERE TO READ MORE
FMCG keen for modernization of traditional kirana ecosystem
The COVID-19 pandemic is one of the factors for the bounceback of kirana (grocery stores). As such, FMCG companies are very much keen for the modernization of traditional kirana ecosystem.
CLICK HERE TO READ MORE
Consumer trends to sustain, say FMCG cos
Companies have had a tumultuous year as changing consumer habits prompted them to readjust their portfolio and offerings in line with what users sought during the lockdown.
CLICK HERE TO READ MORE
Global retailers boost tech presence in India
The pandemic dealt a mighty blow to physical retail, forcing global giants in this field to look at significantly strengthening their digital channels. India is emerging as a big beneficiary of all the technology work this entails. CLICK HERE TO READ MORE
Indians take to snacks to overcome boredom
Nine out of 10 adults are snacking more or the same as before the pandemic, according to a global survey by Mondelēz International and The Harris Poll.
CLICK HERE TO READ MORE
With focus on tier-2 cities, Big Bazaar aims to have 300 hypermarket stores in next 3 quarters
Country's leading hypermarket chain Big Bazaar, which has its presence in over 100 cities across the country, is planning to open 16 more stores to take the overall count to 300 over the next three quarters.
CLICK HERE TO READ MORE
According to Godrej, consumer purchases becoming omni-channel
The evolution of online and direct-to-consumer approach is 'blurring' the retail formats as they are "merging and crisscrossing" & even the retailers are struggling with the trend.
CLICK HERE TO READ MORE
Nestle's Digital Push: FMCG major to spend Rs 260 crore on IT infra in India
Nestle has recently announced a Rs 2,600 crore investment in the Indian market, 10 per cent of which would be allocated for development of its IT infrastructure in the country.
CLICK HERE TO READ MORE
Flipkart launches Nokia laptops in India
This launch is part of Flipkart's licensee partnership with Nokia. As part of the deal, Flipkart will develop, facilitate the manufacturing and distribution of Nokia products - Nokia Smart TVs, Nokia Media Streamers and the recently launched Nokia laptops.
CLICK HERE TO READ MORE