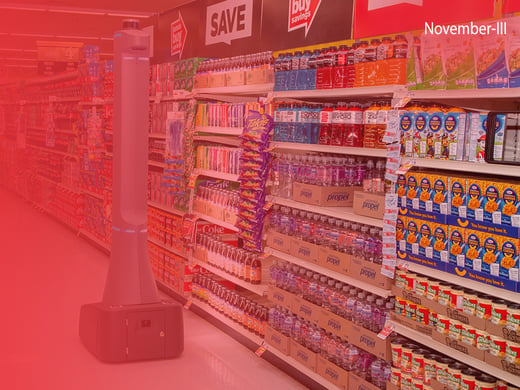 The festive season has given a new hope to retailers & industries while E-commerce has received a tremendous boost due to the pandemic. But, to leverage this opportunity, brands need to adapt to the dynamics of the industry, consumer demands, influence of technology, and so on. Let us go through this week's "Indian Retail at a Glance" to see how retail scored in the past week.
FMCG cos gear up as Bharat rises
Consumer goods companies are ramping up distribution in India's smaller towns and villages, where sales are rising thanks to reverse migration, increased minimum support prices, government stimulus measures for the rural economy and a normal monsoon.
CLICK HERE TO READ MORE
Phygital: A way for FMCG brands to step closer to the consumer
The previous few months have taught businesses to work in a crisis situation. It has made retailers realise that to reach consumers they need to have a hybrid business model, with both physical and digital presence.
CLICK HERE TO READ MORE
Consumer Trends In FMCG Industry During COVID
The pandemic, which resulted in many cultural and social developments, has led to the transformation of the FMCG industry, which is leaving no stone unturned to make a strong, emotional and yet personal connections with the consumers.
CLICK HERE TO READ MORE
Companies, retailers find some cheer on Dhanteras
The Covid shadow loomed large over demand in the festive Dhanteras period even as companies in the auto and consumer sectors as well as gold retailers such as Tanishq reported flatto-moderate growth in sales as compared to the previous Dhanteras.
CLICK HERE TO READ MORE
India's top retail trade body says Diwali sales up 10.8% in 2020
India's top retail trade body said that sales during the country's Diwali festive period rose by more than 10% year-on-year, indicating "good business prospects" for small businesses.
CLICK HERE TO READ MORE
What Consumer Goods Firms' Q2 Earnings Say About India's Economy
India's consumer goods makers saw an improvement in volumes and revenue in the quarter ended September, suggesting that consumption is slowly recovering in Asia's third-largest economy after one of the harshest Covid-19 lockdowns in the world.
CLICK HERE TO READ MORE
Pandemic fatigue is aiding earnings recovery
Management commentaries of FMCG firms Hindustan Unilever Ltd and Dabur India Ltd indicate they would loosen their purse strings to promote new launches.
CLICK HERE TO READ MORE
Consumers showing decreased anxiety levels, higher shopping intensity, store visits
Indian consumers are experiencing a significant decrease in anxiety levels, and increased in-store visits with the advent of the festive season.
CLICK HERE TO READ MORE
Hygiene products fly off shelves
Hand washes, sanitizers, floor and toilet cleaners have seen a massive surge in demand since January as the pandemic upended consumer behaviour, helping brands add new customers.
CLICK HERE TO READ MORE
Consumer electronic retailers have only grown in September, October
Consumer electronics and appliance retailers are the only ones who have grown sales in September and October over the same period last year, while retailers of other categories continue to report lower sales even though there is a month-on-month sequential recovery.
CLICK HERE TO READ MORE