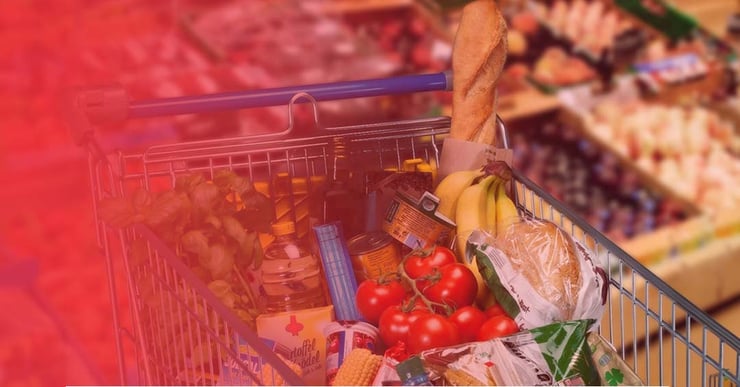 November 14 is celebrated as Children's Day in India and it's a day that sparks nostalgic emotions in every adult. From remembering the small things that shaped our childhood, to how those things have changed for the newer generations. These sentiments are reflected in Children's Day 2022 campaigns and creatives. While many other brands took the humorous route and created relatable creatives that reminded every grown-up of their childhood memories. In addition, The fast-moving consumer goods (FMCG) industry has been battling unprecedented inflation impacting volumes and margins, leading to a slowdown in rural consumption.

This week's edition of "Indian Retail at a glance" highlights How Consumption decline in rural markets? Why marketers cutting down on Discounts? What FMCG companies expect in Oct-Dec quarters?
What do large FMCG brands have to gain from going D2C?
With a slew of D2C brands across categories trying their luck in the Indian market, the big FMCG players have also realised the importance of reaching out to their consumers directly. The FMCG brands are now looking to widen their distribution mix.
CLICK HERE TO READ MORE.
Children's Day 2022 campaigns and creatives saw a fresh narrative that broke the traditional ways while taking a trip down the memory lane.
This year to celebrate these innocent emotions, brands dipped their toes into contemporary themes and broke the age-old narrative on different genres. Bajaj Allianz's new campaign shines a light on how every child's life goals need support from their family, no matter how unconventional.
CLICK HERE TO READ MORE.
FMCG firms see better earnings, margins in second half as inflation slows, demand rises
Leading consumer goods makers expect their earnings to improve for the rest of this fiscal, with margins returning to pre-Covid levels on the back of reduction and stabilisation in raw material prices and early signs of improvement in demand.
CLICK HERE TO READ MORE.
Inflation, rural distress continue to hurt consumption in FMCG sector: Nielsen
Declining rural volumes due to inflationary pressure and cautious consumption led to a slower growth of 8.9% for the fast-moving consumer goods industry in the July-September quarter.
CLICK HERE TO READ MORE
Report names PepsiCo as worst plastic polluter in India in 2022
PepsiCo was the top plastic polluter in India in 2022 followed by CG Foods India (a maker of instant noodles and snacks) and Perfetti Van Melle, the maker of confectionaries like Mentos and Alpenliebe.
CLICK HERE TO READ MORE.
Majority of parents don't want packaged food advertisements to target children: Survey
Advertisements have been an important tool to promote products or services and reach as many consumers as possible. Actors and celebrities are often used by promoters in their advertisement campaigns on print, TV, digital and even social media platforms to lure consumers into buying their products and services.
CLICK HERE TO READ MORE
HUL halts 'lister' to keep pace with new talent market

Hindustan Unilever Ltd (HUL), the country's biggest consumer goods firm, has halted its famed Lister programme that identified young talent with leadership potential and put them on the fast track with global postings.
CLICK HERE TO READ MORE