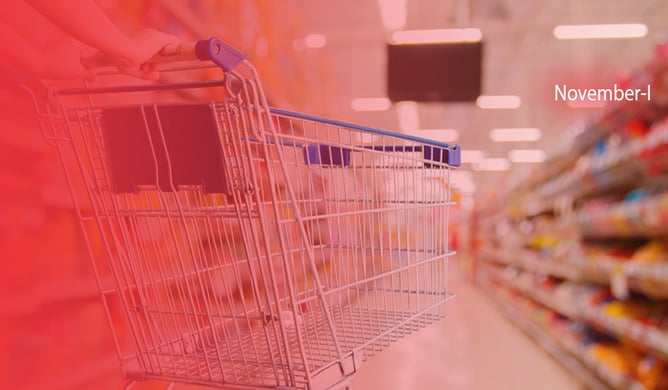 Despite Covid-19 having set back sector development by a couple of quarters, the FMCG sector experienced a bounce-back fuelled by the festive season. By the end of the December quarter, most FMCG firms anticipate demand patterns to start improving. Persistent price increases may hurt FMCG volumes in an already weak market, and lower prices, in turn, may improve volumes. Because of substantial food, other daily necessities, and fuel inflation, in addition to lower wages and poor mood, rural markets began to slow down starting from last September. The Indian countryside contributes roughly 35% of FMCG sector sales, and it is impacted by lower wages and poor sentiment.
This week's edition of "Indian Retail at a glance" highlights How FMCG Firms explore ways to beat inflation? Will Higher Diwali Sale Sustain in a long run? How FMCG Companies will overcome the slump in rural demand?
Indian subsidiaries of FMCG giants outperforming their parent cos
Indian subsidiaries of global FMCG giants have over the last decade done better than their parents in terms of profit growth and revenue, said a report on Monday.
CLICK HERE TO READ MORE.
FMCG firms explore ways to beat inflation, create demand
Fast-moving consumer goods companies, which are still struggling with the impact of high inflation, are exploring various options to protect margins and ensure demand remains intact.
CLICK HERE TO READ MORE.
Diwali Splurge Also Bares Lingering Pain For Consumption In India
Sales of fast-moving consumer goods soared during the Diwali week as the consumer indulged themselves even amid inflation. Yet that ain't a sign of a reversal from a year earlier, when shoppers resisted the urge to splurge as rising costs pinched pockets.
CLICK HERE TO READ MORE.
Dabur India shall pay 250% dividend soon, check record date here
With a market valuation of ₹97,606.45 crore, Dabur India Ltd. is a large-cap company that engages in the FMCG industry. One of the top natural and ayurvedic healthcare companies in India is Dabur.
CLICK HERE TO READ MORE
Coca-Cola India scales up distribution network in rural markets for non-summer season
Coca-Cola India has strengthened its distribution network in the rural markets faster than pre-Covid-19 pandemic era. In the non-summer months, the brand wants to keep up this pace. The beverage company has given a special focus on expanding distribution through the general trade channel, placing a significant emphasis on rural markets.
CLICK HERE TO READ MORE.
Our Ebitda share from non-cigarette biz at 27%: ITC CMD Sanjiv Puri
Tobacco-to-hotels major, ITC, is gearing up to deliver "competitively superior" performance across business segments despite multiple headwinds. In a wide-ranging interview ITC chairman and managing director, Sanjiv Puri, tells Ishita Ayan Dutt that the company aspires to be India's largest FMCG company and hopes to expand margins by 100 bps each year.
CLICK HERE TO READ MORE.
Hubballi FMCG township to be model for south India, says Bommai
Karnataka Chief Minister Basavaraj Bommai on Friday said that the FMCG Special Industrial Region, which is being established in Hubballi-Dharwad at a cost of Rs 1,200 crore, will have all facilities for industrial development after Bengaluru, and provide employment for youth. He said this industrial township will be a model in entire South India.
CLICK HERE TO READ MORE.