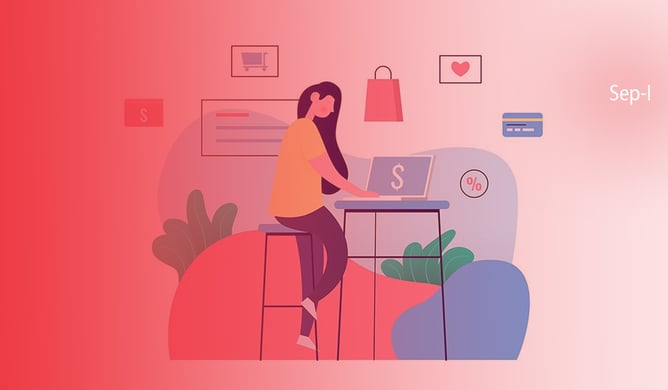 The rise of millets in India marks a transformative shift in the country's agricultural landscape and dietary choices. Once considered "poor man's food," millets are experiencing a remarkable resurgence, primarily due to their numerous health benefits and adaptability to diverse agro-climatic conditions. Fast-moving consumer companies (FMCGs) are capitalizing on the growing demand for healthier options, with Britannia Industries launching Millet Bread, Hindustan Unilever introducing Millet Chocolate Horlicks, and Nestle pushing millet processing. This trend is driven by a well-coordinated policy effort, including the Indian government's rebranding of millet as "Shree Anna" and the United Nations General Assembly designating 2023 as the international year of millets. With India's G20 presidency on the horizon, millets have an excellent opportunity to gain prominence as they seek to become a staple in Indian kitchens.
This week's edition of "Indian Retail at a glance" shares insightful articles on Why India's G20 presidency will likely take millets to the centre stage? How FMCG sector witnesses six percent ad volumes growth on TV during Q1?
FMCG firms crushing the millet year as govt pushes the healthiest grain
From Britannia Industries' new Millet Bread to Hindustan Unilever's Millet Chocolate Horlicks offering and Nestle's millet processing push, fast-moving consumer companies (FMCGs) are tapping into the demand for the healthier option as the coarse grain is making a strong comeback, especially in urban consumption centres.
CLICK HERE TO READ MORE
FMCG-maker Nestle India enters into millets-based Ready-to-Make category
FMCG maker Nestle India has entered into the millets-based Ready-to-Make (RTM) market by extending its nutrition brand a+ in the category.
CLICK HERE TO READ MORE.
FMCG sector witnesses six percent ad volumes growth on TV during Jan-Jun'23
Fast-moving consumer goods (FMCG) ad volumes on television witnessed a growth of six percent in the first half of 2023 compared to the same period in the previous year.
CLICK HERE TO READ MORE.
FMCG, auto, consumer durable players brace for impact of weak monsoon on rural demand
Industry segments that derive a significant portion of their earnings from rural areas, including auto, FMCG and consumer durables, are getting jittery with the progress of South-West monsoon dipping below the 11 per cent long-period average.
CLICK HERE TO READ MORE.
PepsiCo to invest Rs 778 crore in a manufacturing facility in Assam
PepsiCo India announced its first foods manufacturing plant in Nalbari, Assam with an investment of Rs 778 crore ($95 Million).
CLICK HERE TO READ MORE.
ITC investing in strengthening Structural Competitiveness for growth with profitability
The ITC Next strategy seeks to architect the next horizon of competitiveness, growth and profitability in the face of global uncertainties. The agility displayed particularly over the last 2 years attests to the robustness of the ITC Next strategy and stands testimony to the exceptional perseverance displayed by ITC's dedicated employees.
CLICK HERE TO READ MORE
Reliance Consumer launches Campa Cricket
Reliance Consumer Products Limited (RCPL), the FMCG arm and fully-owned subsidiary of Reliance Retail Ventures Limited (RRVL), on Friday said it has expanded its beverage portfolio with the launch of lemon-flavoured carbonated drink—Campa Cricket.
CLICK HERE TO READ MORE.