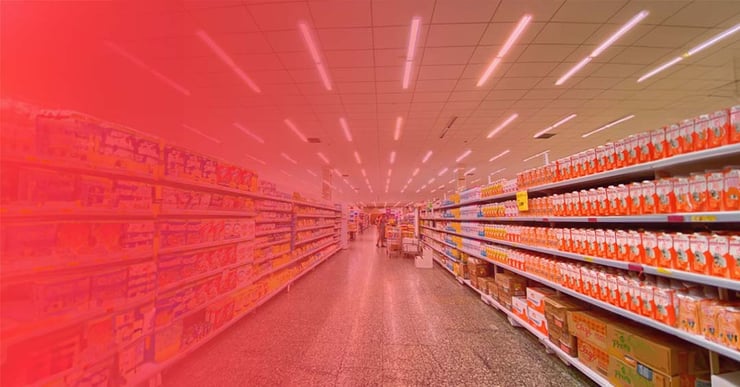 Although the unlocking is well underway, the atmosphere still remains uncertain globally. With various reports and news circulating around what is going right and what is not, this week's "Indian Retail at a Glance" contains carefully selected and relevant articles for your perusal. Let's dive in to see the week that was.
Consumers may spend less, seek value for money, says report
Indian consumer companies are tailoring marketing and output plans that will suit the thrift-focused buyer, with the lockdown-induced disruptions triggering health and income-loss concerns across the country.
CLICK HERE TO READ MORE
82-year-old Parle-G books 'best sales' in COVID times
Though Parle Products, the makers of the Parle-G brand, refused to share specific sales numbers, they affirmed that March, April & May have been their best months in over eight decades.
CLICK HERE TO READ MORE
In-home consumption surges as consumers binge on biscuits, salty snacks
Food categories like biscuits, salty snacks, instant noodles, beverages, edible oils are seeing an increase in demand.
CLICK HERE TO READ MORE
Shopping malls, restaurants, and hotels to reopen: List of dos and don'ts
The reopening will almost bring an end to the stringent restrictions imposed by the Centre to control the spread of the coronavirus disease. After the central government's recent order, malls, restaurants, and religious places will reopen after a gap of more than 70 days.
CLICK HERE TO READ MORE
Agile Kirana stores conquered the COVID lockdown: Mediratta
Metro Cash and Carry saw a 40-50% rise in business from Kirana stores as demand from restaurants fell.
CLICK HERE TO READ MORE
COVID: Near-term outlook for FMCG sector 'extremely uncertain', says HUL
According to HUL, the near term outlook remains uncertain an highly volatile due to the evolving trajectory of COVID 19.
CLICK HERE TO READ MORE
Britannia Industries resumes 100% production: Report
Britannia Industries has resumed 100 percent production at all factories, except those in the red zones that had been shut for over two months due to the lockdown.
CLICK HERE TO READ MORE
NCR malls plan pre-booked visiting slots
In order to ensure the safety of consumers, NCR malls plan to use pre-booking of visit slots to.
CLICK HERE TO READ MORE
Jolt for malls as retailers, restaurants refuse to open
Large shopping malls, which have been feeling a pinch of the long lockdown received another blow on Monday as several top retailers & restaurants refrained from opening outlets due to a deadlock over new rental agreements.
CLICK HERE TO READ MORE
'Consumers will embrace ready-to-cook, frozen meals'
With most people working from homes with limited dine-outs due to fears of viral infection, consumers may buy ready-to-eat and convenience food products said top officials from fast-moving consumer goods (FMCG) firms at the Mint's Pivot or Perish FMCG in India: Bridging the Digital Gap campaign on Thursday.
CLICK HERE TO READ MORE