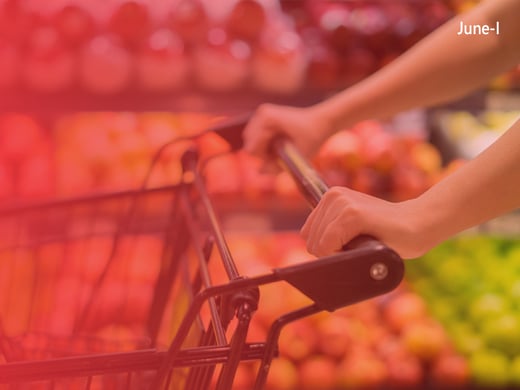 Unlocking 1.0 has begun and retail is raring to get back on track. However, the process is far from smooth. As the days progress, States are providing clarities and guidelines which will have a direct impact on retail. Let us take a look into the week that was and the transition from lockdown to unlocking.
COVID-19 Lockdown: Majority of consumers want to buy goods from Kiranas going forward, finds survey
The majority of the consumers in India want to buy from locally sourced items going forward that reflect the trust built by kiranas during the lockdown, according to a survey.
CLICK HERE TO READ MORE
Consumer MNCs ask employees to stay locked in
Firms prefer to play safe in view of rising infections despite lockdown being eased.
CLICK HERE TO READ MORE
Indian retail prepares for Unlock 1.0, seeks uniform reopening of stores
Uniform standard operating procedures like time restrictions on store operations; the movement of staff and delivery vehicles; product pricing restrictions; the number of staff and customers allowed in a store; or odd/even store restrictions should make it easier for retailers to do business.
CLICK HERE TO READ MORE
What FMCG players need to do to thrive once coronavirus ends; innovation, adaptability key to survive
To stay productive, FMCG players have been seen looking at their current capabilities and available resources to reimagine product offerings and make them relevant to consumers' lifestyles under lockdown.
CLICK HERE TO READ MORE
Coronavirus crisis: Opportunities aplenty for consumer goods companies, says Nestle MD Suresh Narayanan
The Coronavirus pandemic has led to certain stated changes in consumer behaviour, which going forward, says Nestle MD, Suresh Narayanan, could create a host of new opportunities for consumer goods companies like his.
CLICK HERE TO READ MORE
Govt rejects Flipkart's plan to enter the food retail
The government has rejected Flikpkart's proposal to enter food retail citing regulatory issues.
CLICK HERE TO READ MORE
Surviving COVID-19: SMART Stores
The 12 million neighbourhood kirana stores in India have now emerged as the new heroes, as the quest for essential items become hassle some due to lockdown restrictions.
CLICK HERE TO READ MORE
HUL CEO says the product inventory range will be smaller and simpler hereon⁠— analysts believe others may have the same plan
By reducing SKU's, manufactures can bring efficiency to their supply chain.
CLICK HERE TO READ MORE
ITC Partners with Amway for a new fruit beverage under B Natural brand
B Natural ropes in Amway to take its new immunity-boosting juices to consumers.
CLICK HERE TO READ MORE
Retailers threaten to exit malls
The battle between mall owners and their tenants is set to take an ugly turn.
CLICK HERE TO READ MORE