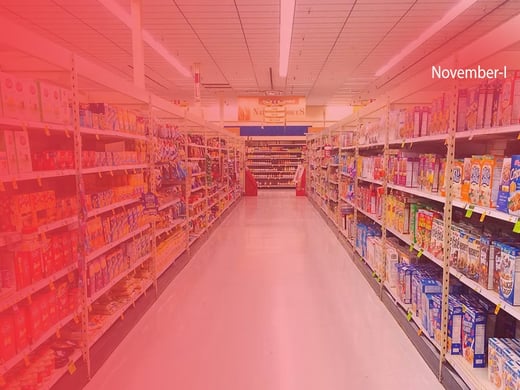 The covid recovery coincides with the start of India's month-long festive seasons beginning with Ganesh Chaturthi in September. Majority customers are now preferring purchase from online stores driven primarily by offers & discounts, free shipping and return policy. Digital platforms like Instagram, Snapchat, Facebook and WhatsApp today are providing phenomenal opportunities to brands in their establishment and finding the right audience. This week's "Indian Retail at a Glance" focuses on how technology innovations can shape our lives post-pandemic.
How To Build And Scale A Digital Retail Brand
Pandemic has accelerated the digital-first approach; it is a decision of fewer seconds that delivers promises more than the product. Digital-first is an edict, which ensures the multichannel experience of a brand by keeping the customer first and strategies according to customers' needs. For long-term success, retailers are digitizing their business, and data is acting as a fuel to drive the engine.
CLICK HERE TO READ MORE
How Consumer Behaviour Changes During The festive Period
This festive season, the market is laced with challenges from both supply and demand aspects. The supply side is affected due to stock shortfall especially in high value automotive, electronics and smartphones. While on the demand side, high engagement categories like consumer durables and kitchen appliances are fighting with the cautious customers who are restraining their expenditure.
CLICK HERE TO READ MORE
A lit Diwali for FMCG players as festive mood sparks sales
After sluggish 18-odd months, Indian FMCG brands are looking at dropping Covid cases and resurging sales ahead of Diwali to rally their presence and profit margins with new launches and aggressive advertising campaigns by going to the heart of Indian festivities.
CLICK HERE TO READ MORE
A Kirana Store Owner's Security Predicament
In the wake of heightened data breaches and ransomware attacks, it becomes imperative for them to encrypt, protect, and backup their data. The importance of these terms could not be more profound at a time when 90 percent of SMB retailers in India do not have enough awareness, let alone the services or infrastructure for the same.
CLICK HERE TO READ MORE
Why India's D2C brigade must brace for marketing battle with FMCG giants
Big brands of FMCG giants HUL and Procter & Gamble are expanding their digital marketing budgets. While FMCG companies spend up to 9 percent of their sales on marketing, D2C brands are spending between 30 percent and 35 percent of sales on marketing.
CLICK HERE TO READ MORE
3 mantras to increase brand equity in today's digital world
With the world taking a digital transformation, dot coms have become an irresistible part of our lives. The digital experience is fairly new and it is important for marketers to make it smooth. Technology allows brands to nurture and make their own customer base with a unique identity. Today's consumers are an informed lot and have a sense of responsibility. In the rat race of exponentially growing online business, everyone desires to stand out. To thrive in this race and drive in new customers, brand equity plays a very important role.
CLICK HERE TO READ MORE
Go Digital This Festive and Holiday Season: Need for Smart Kirana Stores
Digitization is crucial as it allows the kirana owner to realize the power of all kinds of data (ranging from vendor-related data or customer buying patterns and trends) in galvanizing the overall growth of the business. At the core, there needs to be a comprehensive data analytics system that can drive faster decision-making. The smart reporting system can help plan in advance, purchase the right stock, and prevent spoilage due to surplus stock. For an effective pander of different type's customers, it is relevant to study the underlying behavioural patterns and trends that drive sales.
CLICK HERE TO READ MORE
Rural India growth slows down in Sept quarter
Rural demand for the FMCG sector witnessed a slowdown in the September quarter. According to research firm Kantar, which tracks household consumption, rural market growth by volume was estimated at 1.5 per cent in the July-September period. In comparison, rural growth was pegged at 4.5 per cent by volume in the September quarter in 2020.
CLICK HERE TO READ MORE
Raymond foregather a profit of Rs 56 crore in Q2
Raymond, an Indian branded and fashion retailer, has declared a consolidated net profit of Rs.56.51 crore in the second quarter of the year ended in September 2021. Last year, the company had a net loss of Rs.136.59 crore in the July-September quarter.
CLICK HERE TO READ MORE
FMCG Company TruNativ's 'Everyday Protein' making India healthier
TruNativ, a Smart Nutrition FMCG Company, developed India's first family friend natural Protein, "Everyday Protein," with the goal of making India healthier. With this introduction, the brand pledges to help clients overcome India's macronutrient inadequacies by providing urban natural food fortification solutions.
CLICK HERE TO READ MORE
Udaan: How India's Largest Food and FMCG Platform is Transforming the Life and Business of Retailers and Sellers
The company has set upon itself the Holy Grail quest to keep simplifying the lives and business routine of retailers by constantly improving its offerings to them retailers, serving them with better pricing and promotions and with a host of other improvements to its own business practices, including better sourcing and supply-chain efficiencies.
CLICK HERE TO READ MORE