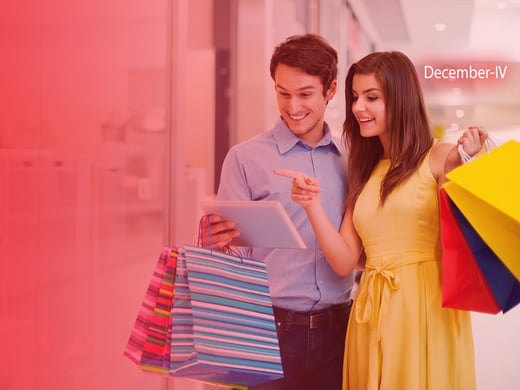 As we are all set to enter 2022 with the fear of a new COVID-19 variant named 'Omicron, there are few sectors that are likely to be back at the beginning of the outbreak, while on the other hand, there are areas that barely will have any restrictions in the upcoming time. Given the way the FMCG sector is headed, experts believe that the hike in price across categories will offset the impact of rising raw material prices.
This week's edition of "Indian Retail at a glance Glance" talks about Way forward for FMCG in 2022 and how growing digital footprint in rural and semi-urban India will continue to drive the market. It also explains in terms of efficiency, brands that have adopted digital and online channels are strongly winning this game.
Ache Din For FMCG Sector In 2022? Here Are Early Trends And Predictions
As far as the growth of fast-moving consumer goods (FMCG) is concerned, according to the experts, 2022 will be a year of fresh associations, partnerships and investment as retailers position their strategy, marketing techniques, business model, stores and operations are all set to flourish in a post-pandemic world.
CLICK HERE TO READ MORE
How FMCG Sector Has Tackled The Challenges in 2021 That Have Been Slowing Down Its Growth Trajectory
The journey of the FMCG sector, the fourth-largest sector in the Indian economy, has not been the same for this year. For some months, there has been a spike in the sales whereas, for other months, it had plateaued.
CLICK HERE TO READ MORE
FMCG sector tops in talent demand growth
The consumer durables/FMCG sector saw the highest increase in talent demand, of 18%, in November, compared to the same month last year.
CLICK HERE TO READ MORE
What Steps Vedix is Taking to Become No. 1 Beauty and Wellness Brand
The general satisfaction in the beauty and personal care industry is very low as most of the products are built for all kinds of audiences without any specification and customization in mind. So, Vedix figured this gap in the market, and the brand was launched in 2017 to provide customized solutions to consumers.
CLICK HERE TO READ MORE
The Pivot to Digital Retail will Unlock New Business Opportunities for SMBs in India
Indian retail market is worth over US$ 900 billion. E-commerce or e-retail, which is presently pegged at US$ 30 billion, still forms a small share in the total retail landscape of the country. However, the market is growing at a lightning speed. The two iterations of the lockdown have resulted in a major facelift to India's rising digital consumerism. CLICK HERE TO READ MORE
Amway to Bet Big on India, to Scale Indian Business up to Rs. 20,000 crore in Long-Term
Amway had earlier committed Rs 1,000 crore investment in India, which includes Rs 600 crore towards manufacturing and Rs 170 crore in the next two to three years in the country to boost R&D, manufacturing automation, and innovation.
CLICK HERE TO READ MORE
FMCG company CavinKare enters QSR segment
FMCG major CavinKare has forayed into the quick service restaurant (QSR) segment with a new brand - Jango'z. Launching its maiden outlet in Chennai, the brand further plans to set up over 100 outlets across strategic locations in India by 2026.
CLICK HERE TO READ MORE
TATA Consumer Products, Dabur, other FMCG cos expect better growth in 2022
With a revival in demand and consumption, FMCG companies are looking forward to 2022 with positivity and hopes of sustaining a healthy growth trend across both rural and urban markets while gearing up to cater to the ever-increasing digitally active consumers and tackle the challenge of higher commodity prices.
CLICK HERE TO READ MORE