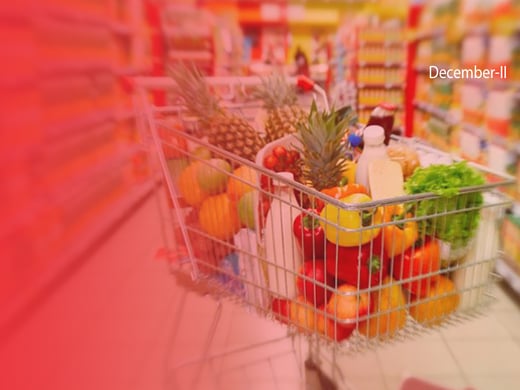 Retail Industry is constantly finding the innovative and intuitive ways for engaging with consumers and adding value to the brands. Successful brands are the ones that embrace digital technologies much before others to deliver a flawless and omnichannel experience to the customers. The time has come to re write the rules for 'New Retail' consumers through resilience and realigning the business models using technology.
This week's edition of "Indian Retail at a glance Glance" talks about the importance of supply chain to drive FMCG distributor margins. How brands are now coming up with innovative ideas for enhancing production at large scale?
FMCG firms move to ease traditional distributors' pain
Packaged grocery and consumer goods companies are escalating introducing online-only packs with differential pricing and new terms of trade with better margins for traditional distributors as a new set of deep-pocketed wholesalers disrupt traditional distribution models.
CLICK HERE TO READ MORE
Supply chain changes drive FMCG-distributor margin war
The resistance from the traditional distribution players has been a natural fallout of the changes brought about in the fast-moving consumer goods (FMCG) supply chain models. The All-India Consumer Products Distributors Federation (AICPDF), the country's leading distributors' association, has approached FMCG companies demanding equal margins for all its channel partners and threatened to halt supplies from the new year if the demands are not met.
CLICK HERE TO READ MORE
PLI scheme in food processing will allow large scale capacity
FMCG majors Nestle India, Parle, Dabur and Britannia on Tuesday said the PLI scheme in food processing will go a long way in creating large scale capacity, creating great Indian brands in international markets besides helping farmers here in the country.
CLICK HERE TO READ MORE
What is Direct-to-Consumer or D2C? Why are all FMCG bigwigs boarding the D2C ride?
Since the onset of the pandemic, Direct-to-Consumer or D2C channel has witnessed unprecedented growth. In fact, several bigsize fast moving consumer goods (FMCG) companies including ITC, HUL, Marico, Emami, Tata Consumer Products, Dabur India, etc. have hopped on to the D2C bandwagon. While some of these companies have acquired prominent D2C brands, others have chosen the organic route of launching their own brands online and building their own D2C platforms.
CLICK HERE TO READ MORE
Rapid digital evolution leading to personalised consumption; speed to be key for FMCG Supply Chains
Consumption behaviour is leading to a change in the buying pattern significantly with e-commerce becoming a major channel and personalised consumption is on the rise in the FMCG industry.
CLICK HERE TO READ MORE
FMCG distributors warn firms of 'non-co-operation', seek price parity
The apex body of distributors of fast-moving consumer goods (FMCG) has written to companies against the price disparity between traditional distributors and other organized business-to-business (B2B) distribution firms, both online and offline, which have entered the sector in the last few years.
CLICK HERE TO READ MORE
Urban FMCG sales down 6.3%, rural sales increase 17.9% in November
FMCG sales (in value terms) in urban India contracted in November as compared with last year as migrant workers, including shop owners, returned home for the festival season, according to data by retail intelligence platform, Bizom.
CLICK HERE TO READ MORE
Indian FMCG giant CavinKare procures major deal for the Third Umpire brand partnership for all Indian Cricket team home matches in the 2021-2022 season
Indian FMCG major CavinKare today announced their landmark partnership with the Indian Cricket team for their home season in 2021-2022, and has inked an agreement for a year as the exclusive Third Umpire brand partner, with a right of first refusal for subsequent seasons. The multi-crore partnership, arranged by ITW Sports Consulting, is valid for all home-ground matches (T20, ODI, and Test) for the following season.
CLICK HERE TO READ MORE