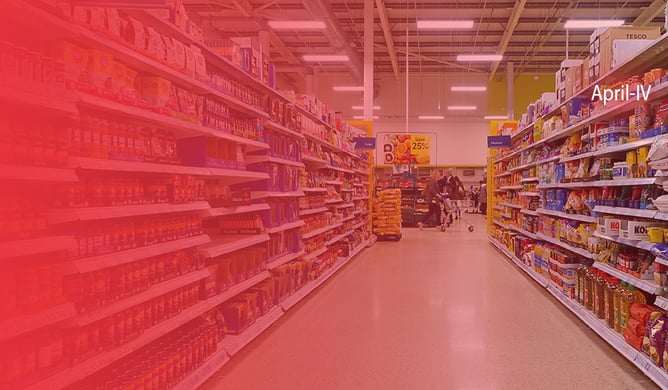 In FMCG Sector Data is New Currency! Organizations are experimenting with unique ways to monetize the value of data accumulated during their operations. It helps to understand the customer better through accurate and actionable insights that helps in improving operational efficiency. FMCG companies are also planning the direct reach by expansion of its direct distribution Network. The recent Technology advancements has brought down the cost of direct distribution. Lets hope for it to become a success as it would lead the future of product distribution path.
This week's edition of "Indian Retail at a glance" highlights How FMCG majors are expanding the reach of their products. Margin pressures for FMCG companies continue to persist amid rising inflation and FMCG is embarking on data led journey.
FMCG majors take 'direct' route to expand reach
Leading fast-moving consumer goods companies have added nearly 40 direct distributors every day since the Covid-19 pandemic started two years ago to ensure they reach consumers in every nook and corner of the country without depending solely on wholesalers.
CLICK HERE TO READ MORE
Margins of FMCG firms remain on the edge
For Indian fast-moving consumer goods (FMCG) companies already struggling with pressures of input cost inflation, the news of the Indonesian government planning to ban exports of palm oil effective 28 April was another sentiment dampener.
CLICK HERE TO READ MORE.
An interesting FMCG startup announced a funding of USD 55 million
An FMCG startup, Believe Pte Ltd has raised funds worth USD 55 million, as announced on April 21, 2022. This round of funding that has taken place is the Series C round of funding and was led by Venturi Partners and IIFL AMC. The other participants of this round of funding were some of the existing investors of the FMCG startup, which were Jungle Ventures, Accel, Alteria Capital, and Genesis Alternative Ventures.
CLICK HERE TO READ MORE.
HUL Becomes First Rs 50,000 Crore FMCG Company After Posting 5% Surge In Q4 Profit
FMCG major Hindustan Unilever Ltd on Wednesday reported a 5.34 per cent increase in its consolidated net profit to Rs 2,307 crore for the fourth quarter ended in March 2022 despite flat volume growth due to unprecedented inflation.
CLICK HERE TO READ MORE.
Dabur's digital leap: FMCG major embarks on data-led journey
The 138-year-old Dabur India, one of the leading FMCG companies in the country, made a surprise announcement last week when it hired dentsu X for handling its digital media mandate. The move reflects the brand's renewed ambitions to utilise emerging digital platforms for advertising to further penetrate the domestic and international markets.
CLICK HERE TO READ MORE.
Results Review for Hindustan Unilever, UTI Asset Management Company
HUL reported slightly better revenue growth in a challenging period. Domestic revenue/volume YoY growth was at 10% flat while the FMCG market registered +2/-8%. HUL continued to enjoy share gain as regional/small players faced inflation pressures. Home care was the outlier with 24% growth while BPC and F&R clocked slow growth. Grammage reduction impacted volume growth by 2-3%, while price hikes continued to be the sole driver.
CLICK HERE TO READ MORE.

udaanCapital partners with Northern Arc to extend credit line to over 50,000 kirana stores
udaanCapital, the fintech arm of e-commerce firm udaan, has partnered with debt financer Northern Arc Capital and claims to have facilitated disbursal of credit to over 50,000 kirana stores and small retailers.
CLICK HERE TO READ MORE.