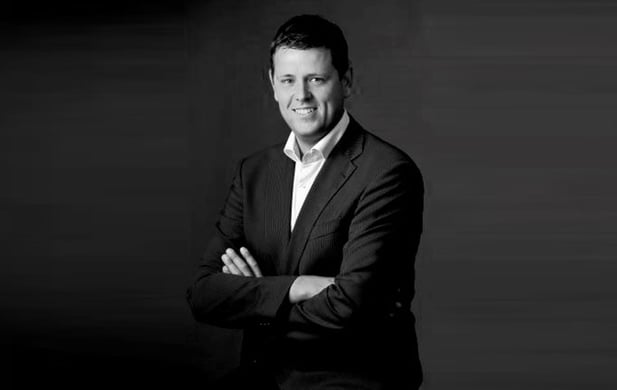 This month, it's over to Bastiaan van Houten, MD from CPM Netherlands, for our Expert Speak. In 2001, Bastiaan started his CPM career with a field job at Diageo and in 2004 moved into CPM's Dutch head office for a role in direct sales. After various roles and positions, Bastiaan started Cosine Benelux in 2011 and merged this business in 2015 with CPM Netherlands.
Changing world
The number of smartphone owners is growing non-stop. At least 80% of the Dutch population owns a Smartphone; more than half of the population have at least one household tablet and just over 40% own a laptop also. And let us not forget about the 34% of Dutch citizens with a Smart TV; with an ever growing market share in the Dutch marketplace. If we look at the number of downloaded apps on a smartphone, this averages at just over 20 apps. All these figures lead to one thing: accessibility. People want to have access to everything, and this access must be easy. The same goes for our clients; they want access to all data and they want it now. And here, we see an opportunity for our newest app, CPM GO. With this app, we are able to serve our clients with a straightforward, efficient and low cost delivery model and most importantly; with the best ROI possible.
How it's done
We have decided to collaborate with a crowdsource solution which enables us to gain insights from a large group of experienced app users. In addition to offering an affordable solution, it also provides speed and flexibility. Whilst this may not be the first crowdsource model on the market; CPM's competitive advantage lies in the ability to offer a solution in the quickest way possible and which is only executed by our in-house, expertly trained CPM staff. We use "fire fighters" for controlling situations that need to be controlled.
At the beginning of the process, the client submits a brief and we then analyse the ability to deliver this via crowdsourcing. We look at the complexity of the request and if it's feasible to carry out using crowdsourcing. Impacting factors include the speed of delivery requirements and delivery location. If the activity can be done through CPM GO, the project is launched directly on the app. App users can register via the CPM GO app and we're able to conduct the selection process directly through CPM GO. This enables us to provide robust solutions to our clients which deliver the best ROI. When the job is done, the app user receives a compensation for the completed activity. Thereafter, data analysis and intelligence reporting are undertaken with recommendations and a plan of action for the follow up presented to the client.
On the ball
Our main focus is to guarantee the quality of our sales activities. We endeavour to deliver an even better ROI by gathering more data in a more efficient way. In this way, we are able to always be responsive to our client needs and always be on the ball! Results can be used to ensure the quality of previously executed store check activities, but also to eliminate any non –essential activities. We are in control at all times and can offer the client maximum results along with low pricing. A win:win solution all round!
One stop shop for the client
CPM GO is our way to align with a world that is changing so rapidly. We need to keep looking to the future and what the future is asking from us. We need to be flexible in times like this, as that's how we will be able to continue to serve our clients in the best way. There is a growing demand for crowdsource solutions. Therefore, the client is asking for one stop shopping; customers can get all they need in just "one stop". Not only can the delivery model be scheduled at the click of a button, but we can also look for possible improvements and solutions through CPM GO users. The call to action will be monitored on an ongoing basis. By integrating this app into our service offering, flexibility is generated for both the client and the app user itself.
If you would like to learn more on the capabilities of CPM GO, please contact Bastiaan van Houten on: +31 (0)20 712 20 11 or email: bastiaan.vanhouten@nl.cpm-int.com