Introducing our
Liquid Methodology
Uniquely blended sales and brand experience solutions
Liquid is our intelligent methodology that blends data science, people and digital services into the perfect solution for your brand. As fluid as the name suggests, Liquid allows you to execute responsive sales and brand experience programs, letting your brand investment flow to where there's room to grow.
What is the liquid solution?
We use real-time and predictive data combined with AI technology to find out where your customers are, when they are there, and the best way to engage with them. Then, we mix our unique range of physical and digital services in a bespoke plan tailored to your needs. The result? Improved sales. Greater ROI.
Who is it designed for
The world has changed on every level, and traditional sales and customer engagement strategies have been severely disrupted. We need a new model for a new age. Liquid has been designed for sales and marketing leaders who want to innovate and pivot at the same speed as their customers. It's for the pioneers who are always one step ahead.
How can it help your business?
By bringing together data science, human talent and digital solutions, Liquid gives you the edge. It allows you to invest smarter, scale faster, be more productive and flex to the opportunity. All of which have a positive impact on your crucial CO2 agenda. Liquid helps your business to innovate with impact.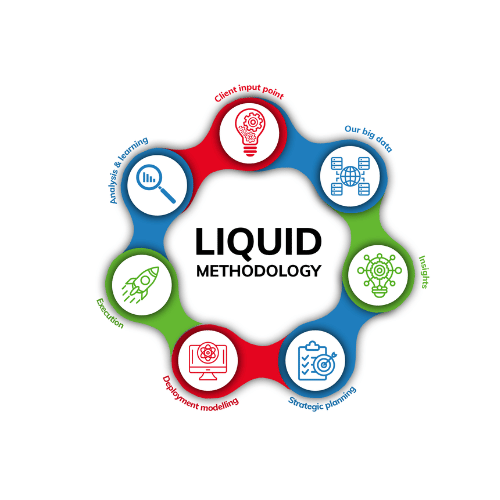 Image above: Here is an overview process chart, which illustrates the stages we go through with you.
Video below: Andy Buck, CDO, explains how the Liquid model works. And how it's totally different to anything you've seen before:
How does it work?
Data
We source, prepare and analyse data, build predictive models and visualise the data. The data enters our data warehouse and, powered by industry-leading software, provides a multi-dimensional perspective on the best way to target, engage with and convert customers. With this powerful combination of maths, technology, visualisation and data-driven decisions we are able to solve business problems.
The result? An entirely new, comprehensive understanding of the landscape. It gives a holistic view of performance, distribution, visits and touchpoints. It provides insight into present and future trends to positively influence performance. And it puts brands in complete control.


Services
Using this in-depth insight, we blend our physical and digital services to deliver on your brand objectives. Whether you need our amazing field sales team, digital apps, customer experience centres, virtual studios, or creative commerce services, we will work with you to determine the optimal mix.
People
Our talent team are already working with our unique methodology for some of the world's biggest brands. Their unrelenting curiosity to deliver the best solution will be felt from day one. They'll work with you to deliver uniquely blended sales activation and brand experiences. Our people will feel like a natural extension of your in-house teams - with you at every step.
Book a call back
Browse our services
with our service selector
Select your areas of interest and the selector will create a customised solution, in just a few clicks.
Liquid in Action
Client Challenge - How could we service the convenience channel differently using CPM's liquid approach.
Data driven solution delivered - the right interaction, with the right retailer at the right time to maximise efficiency and ROI
+11.9%
Total interactions with retailers across the convenience channel
-12.1%
Mileage reduction by taking cars off the road when a different interaction would deliver the same or better outcome
+26.1%
Distribution Points Gained versus control activity
-7.8%
Cost per call reduced by flexing the right mix of physical and digital solutions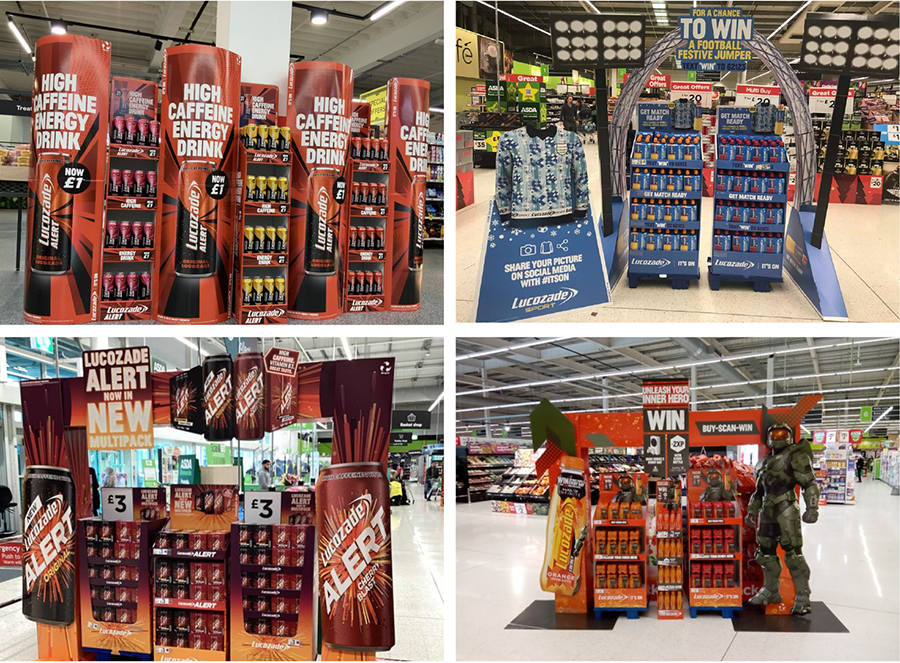 "Over the years we have been working with CPM, we have seen numerous opportunities to reach our customers more effectively and the continuous service innovation has without doubt led to better activation outputs and improved ROI. The recent use of the liquid methodology used for our brand deployment in convenience is the best example of this yet. CPM really are a true extension to the Lucozade Suntory GB & I team"
Tym Rees, Channel Controller Field Sales