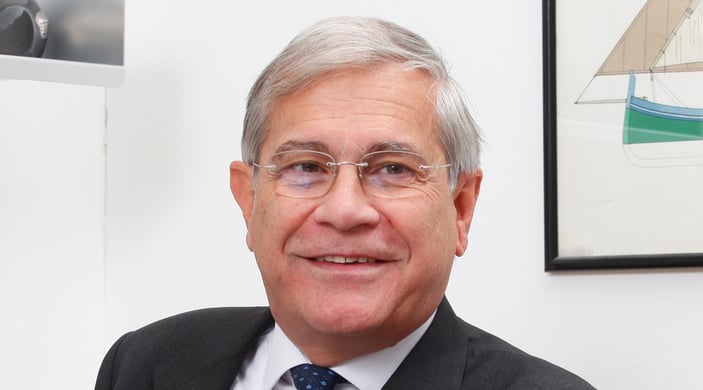 Our latest CPM Expert Speak comes from Marco Gualdi, CEO, CPM Italy. Marco is the founding partner of our Italian field marketing business, setting up the company over 20 years ago.
In his article, Marco analyses the tangible benefits to be achieved through outsourcing a field sales team in the new retail environment.
We live in a constantly evolving world and perhaps the desire for innovation and change is best expressed in the retail environment. The omnichannel presence and the 'phygital' approach of many brands have shown that offering a coherent and integrated brand experience between online and offline, via a series of technological applications, leads to greater brand loyalty. And, it's also the winning strategy to confront the growth of online retailers.
Indeed, today the brand experience starts with pre-tail – or online – to conclude with post-tail, that no longer merely represents post-sales but the extension of the brand experience to the period following the purchase. And technology undoubtedly plays a leading role in this process.
Such a scenario, therefore, calls for the rapid reinvention and re-engineering of sales strategies, to be supported with skills and know-how that are in step with the changes imposed by the technology made available for the customer experience. Consequently, it is also necessary to reassess the position of the seller, that regains value and once more takes on a central role in the sales process.
The persons representing the brand in a retail environment today must not only be in a position to answer all questions regarding the product, but must also be able to guide potential customers through the brand experience and, where necessary, modify the purchasing processes of individuals. They must be focussed and prepared to follow the changes to be seen in the market in an effective and efficacious way. In this context, the decision to pursue a strategy for the outsourcing of sales resources may prove to be a successful one.
To date, most enterprises do not see the outsourcing of their field marketing or field sales teams as an opportunity for growth in the short and long-term, but in effect, it is the only answer to the constant need for reinvention. The advantages of pursuing an outsourcing strategy are diverse and go well beyond a mere "saving on costs", albeit considerable since the expenditure an organization has to incur for a direct salesperson is about 2.6 times higher than that for a person in outsourcing. The placement of the sales function – or part of it – to an external partner leads to the following benefits:
Salesforce outsourcing is increasingly based on a close correlation between the costs of operations outsourced and the results expected.
Speed of readiness of retail sales teams, necessary at times such as, for example, seasonal sales and the launching of new products.
Flexibility and scalability of network dimensions, including Syndicated Sales Team Models, so that a budget can be allocated solely for the skills and positions used in a specific timeframe.
Performance-based approach with part of the costs correlated to KPIs.
Recruitment quality and network training.
Control of non-core retail channels for certain markets but which may become significant in the context of a shared brand experience in a non-conventional situation and are consequently more able to influence the purchasing process.
But, to benefit from outsourcing, the management of a company must be willing to review its organizational model. Outsourcing does not simply mean to redistribute your sales workforce, but rather to recreate a sales function so as to bring a new approach into the company in order to achieve results that would be unattainable by following a more traditional sales strategy.
For further insight on the topics discussed in this article, please contact Marco at: info@cpmitaly.com or call: +39 02 831 0111.
To find out more on how CPM Sales Outsourcing Solutions can help drive both cost efficiencies and increased sales for your brand; visit Our Services page or Contact Us today.