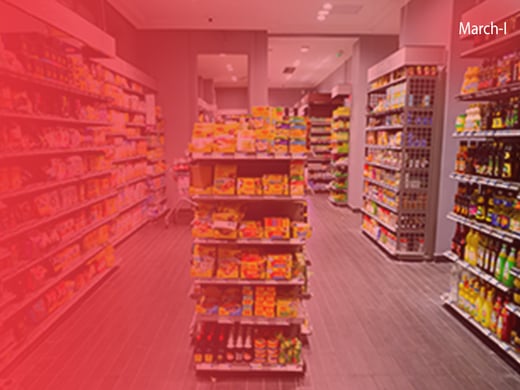 The rise & rise of E-commerce is forcing the industries to quickly change and adapt to the new world scenario as the pandemic has changed the shopping habits of consumers across the globe and there will be further changes without any doubt. With so many changes in strategies & alterations taking place, let us go through this week's "Indian Retail at a Glance" to understand how retail fared in the past week.
Why are FMCG majors chasing growth in rural India?
Demand in rural markets has outstripped sales growth witnessed by companies in urban markets over the last several quarters. Companies expect India's smaller cities and villages to continue driving growth.
CLICK HERE TO READ MORE
Consumers to seek convenience, elevated retail experiences
Digital will be the main disruptor in the retail space as it enables firms to explore news models to stay relevant and ahead of the curve. It is also changing the way consumers research and buy products.
CLICK HERE TO READ MORE
The Conventionally 'Unconventional' Yet Most Effective Way of Doing Kirana Business
The unorganized grocery retail segment has been witnessing tremendous changes post COVID-19 which has been a strong pivot and breakthrough for Kirana store owners. From dusty counters, heaps of consumer goods to long queues and unorganized shelves, Kirana stores are now getting a makeover from being conventional to adopting unconventional ways to conduct business.
CLICK HERE TO READ MORE
Product customisation attracting retail customers
With increasing competition across product categories, creating unique value propositions is becoming more and more challenging for brands and as a result, customisation, personalisation and bespoke offerings are becoming a norm to attract and retain consumers.
CLICK HERE TO READ MORE
Sustainability, digital will have profound impact on FMCG industry
Sustainability and digital are the two defining trends of the decade which got accelerated during the pandemic and will have a profound impact on industry.
CLICK HERE TO READ MORE
Industry body AIFPA pushes for lower GST rate on packaged snacks and foods
In a letter to the finance ministry, the association has sought lower tax rates for what it calls "commonly used food products" such as packaged or branded pickles, chutneys, sauces and fruit drinks, along with branded snacks such as namkeen, bhujia, and potato and banana chips.
CLICK HERE TO READ MORE
FMCG Firm BL Agro Unveils First Exclusive Brand Outlet in Delhi
BL Agro Limited, one of India's leading FMCG Company, has launched its 12th Exclusive Brand Outlet (EBO) 'Nourish'.
CLICK HERE TO READ MORE
Hindustan Unilever To Achieve 100% Plastic Waste Collection In 2021
In a recent announcement, Hindustan Unilever (HUL) plans to achieve 100% plastic waste collection this calendar year meaning that it will collect and process more plastic packaging waste than the company's own plastic usage.
CLICK HERE TO READ MORE
Nestle eyes rural markets, to reach 1.2 lakh villages in next 2-3 years with relevant portfolio
With focus on fast-growing rural market, FMCG major Nestle has plans to reach around 1.2 lakh villages with each having population of over 5,000 over the next two-three years.
CLICK HERE TO READ MORE