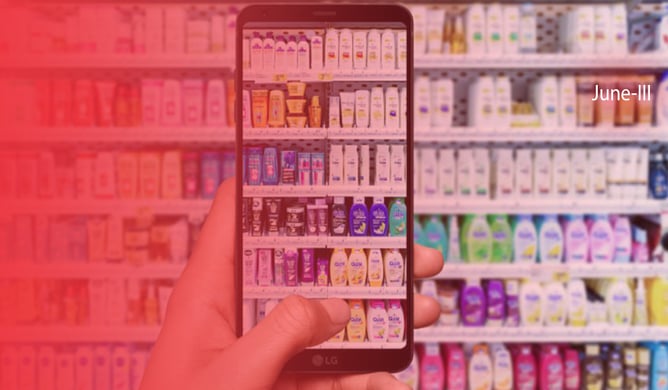 The fast-moving consumer goods (FMCG) companies have been following a trajectory of consistent growth, with several product categories still having untapped potential, such as shampoos and premium detergents. Additionally, as rural penetration continues to expand, these underpenetrated categories present significant opportunities for growth. As Indian consumers experience an increase in purchasing power, there is a higher inclination towards buying premium and branded products. Consequently, the premiumisation agenda will play a pivotal role in driving overall growth within the sector. The virtual influencer market is poised for remarkable growth as brands and marketers recognize the immense potential of integrating virtual influencers into their campaigns. With continuous advancements in technologies such as artificial intelligence and virtual reality, the capabilities of virtual influencers are set to be further enhanced, catapulting their popularity to new heights.
This week's edition of "Indian Retail at a glance" highlights the Impact Of Influencer Marketing In India? Early signs of rural recovery? Successor to face increasingly heated competition?
FMCG sector leads in leveraging influencer marketing: Dentsu India report
Dentsu India has released its latest dentsu Insights report titled 'Impact Of Influencer Marketing In India'. The report has been created in collaboration with Recogn – dentsu India's research division, Boomlet Group – an Influencer Marketing and Crisis Communication Agency and Digital Behaviour Initiative at IIT Delhi.
CLICK HERE TO READ MORE
Hindustan Unilever: Pioneering the art of making what you want with emerging tech
Acne is a fairly common problem to have. Teenagers develop zits that stay with them for years. People spend thousands of rupees on skin specialists, buy over-the-counter treatments, and spend hours online searching for quick-fix remedies.
CLICK HERE TO READ MORE
Early signs of rural recovery? Here's why Axis Securities is betting on ITC, Varun Beverages and CCL Products
The FMCG sector has outperformed the benchmarks as the Nifty FMCG index has jumped over 17 per cent in 2023 on a year-to-date basis as against an over 3 per cent rise in benchmark Nifty. Axis Securities, in its recent report, said that most of the FMCG companies have highlighted early signs of rural recovery, thus driving volume growth.
CLICK HERE TO READ MORE.
Successor to face increasingly heated competition, says Unilever India CEO
Unilever Plc's departing India chief cautioned that his successor will have to navigate increasingly heated competition, as global giants to powerful domestic tycoons — including Mukesh Ambani and Gautam Adani — race to get a foothold in the country's fast-growing consumer market.
CLICK HERE TO READ MORE.
War Over Amul's Plans For South India
The recent battles between the Gujarat Cooperative Milk Marketing Federation (GCMMF), which owns the Amul brand, and Nandini in Karnataka and Aavin in Tamil Nadu may have some roots in a ten-year-old headline-grabbing tussle between Verghese Kurien, the driving force behind India's White Revolution and GCMMF chairman, and Amrita Patel, chairman of the National Dairy Development Board (NDDB).
CLICK HERE TO READ MORE.
Unilever-led initiative Transform provides Rs 2.05 crore grant to Aye Finance
Unilever, the UK's Foreign, Commonwealth and Development Office (FCDO), and EY-led joint initiative Transform has given a grant of Rs 2.05 crore (£2,00,000) to MSME lender Aye Finance to address the challenges of working capital for Kirana owners, according to a media release.
CLICK HERE TO READ MORE.
Milk, Pan Masala & Catch-22: DS Group & its sugar-coated FMCG gambit
There were eight contenders in the fray. And with most of them having a hefty background in hospitality, it was supposed to be a close call. The winner, though, was a Noida-based company, which reportedly paid Rs300 crore and bought Viceroy Bangalore Hotels, which owns the Marriott-managed five-star Renaissance Bengaluru Race Course Hotel, and was in debt of Rs1,100 crore.
CLICK HERE TO READ MORE.