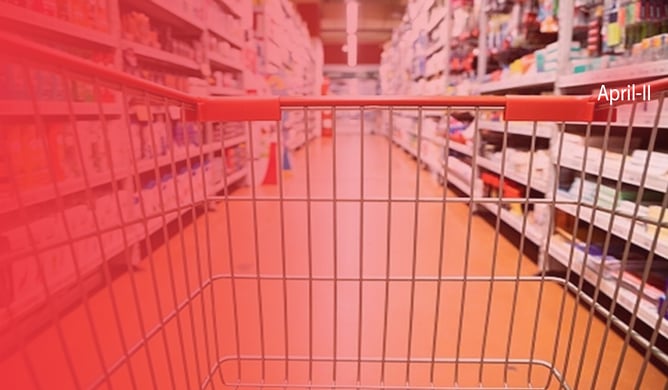 The beginning of 2023 has been marked by an exciting surge in the implementation of generative AI, AI chatbots, and other digital innovations. These advancements are driving operational efficiencies and enabling stronger strategies that prioritize building deep connections with stakeholders and consumers. As the market continues to evolve, there is a growing recognition that technology and a human approach are not mutually exclusive, but rather can complement each other. With the return to some sense of normalcy, the fluctuations in demand and channels seem to have stabilized. However, upon closer inspection, disruptions across the retail value chain may still pose challenges for brands and their distribution partners. It is important to closely monitor these potential impacts and take proactive measures to mitigate them. Ultimately, those who are able to adapt and innovate in the face of such challenges will be the ones who thrive in the dynamic business landscape of 2023 and beyond.
This week's edition of "Indian Retail at a glance" highlights How Middle India and smaller towns to drive growth of FMCG sector in 2023? What are the Emerging trends and technology in Indian retail?
Monsoon forecast lifts FMCG, auto firms' hopes of rural consumption
The prediction of a normal monsoon for the fifth consecutive year by the Indian Meteorological Department (IMD) on Tuesday has eased worries over agricultural production, and therefore, rural demand.
CLICK HERE TO READ MORE
Emerging trends and technology in Indian retail
In a year rocked by volatility, foreign portfolio investors (FPIs) piled into FMCG stocks, boosting their prices and swelling their FMCG assets under custody by over ₹2 trillion. IT stocks remained least preferred with assets under custody falling to a little over ₹1.2 trillion during the same year, on fears of a rate hike-induced recession in the West.
CLICK HERE TO READ MORE
Middle India and smaller towns to drive growth of FMCG sector in 2023:
The growth of e-commerce channels has exhibited remarkable consistency, following a distinct trajectory from that of traditional offline channels. Furthermore, regional and rural markets have experienced significant growth, contributing to the overall expansion of the e-commerce landscape. In parallel, there is a discernible emphasis on inclusivity among individuals, and organisations are prioritising sustainability, further underscoring the maturation of the e-commerce industry.
CLICK HERE TO READ MORE.
Reliance to expand FMCG portfolio with new launches and acquisitions
Reliance Consumer Products Ltd, the newly launched FMCG arm of Reliance Retail Ventures Ltd (RRVL), plans to launch brands across categories — like home essentials and home care, food and beverages (F&B), confectionery and personal grooming — besides acquiring legacy brands as they did in Campa and Lotus, said sources in the know.
CLICK HERE TO READ MORE
Sink your teeth into five facts about Shark Tank and India's startups
In its two seasons, the second of which ended last month, business reality TV show Shark Tank India has given audiences a glimpse into India's thriving startup landscape. Some may find it heavy on drama, but the show has managed to enter dinner-table conversations and has become a primer to real-world fundraising for aspiring entrepreneurs.
CLICK HERE TO READ MORE.
Unveiling the secret sauce behind Ching's success in the crowded Indian FMCG market
India is home to some of the most adaptable people on the planet. This is not only because we can blend in anywhere, but also because of our unique ability to Indianize everything to suit our tastes and mannerisms. For example, we have taken Italian pizza and turned it into tandoori chicken/paneer pizza, and we have created the famous aloo-tikki version of the American burger.
CLICK HERE TO READ MORE.
Adani Wilmar's Q4 edible oil volumes remain flat; Food & FMCG sales va...
Adani Wilmar markets its edible oils and other food items under the Fortune brand. The company shared a preliminary update on the standalone performance during Q4FY23.
CLICK HERE TO READ MORE.