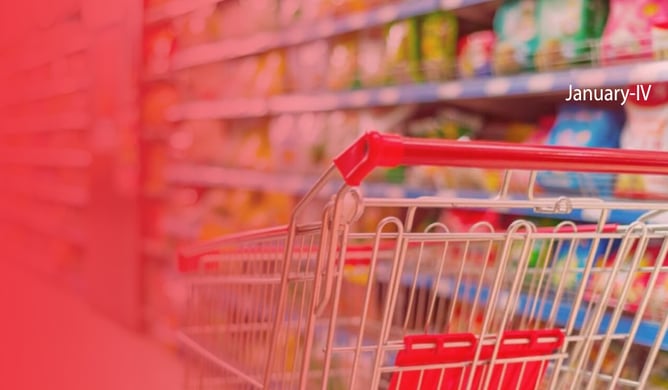 The Fast-moving consumer goods (FMCG) industry had a significant inflationary effect during the first half of the year; though, as fuel prices stabilized internationally, what can be expected for this sector in the pre-budget forecasts? The upcoming Union Budget 2023–2024 set to be presented in February 2023 by Union Finance Minister Nirmala Sitharaman will likely provide the answers. Needless to say, the markets have high hopes for what the Budget will bring. Just like the last Budget, this one is expected to increase the allocation to infrastructure projects.
This week's edition of "Indian Retail at a glance" highlights Future of FMCG: What lies ahead in 2023? How price hike helps FMCG growth? How Infra, FMCG could outperform market in FY-24?
Union Budget 2023: What the FMCG sector expects from FM Sitharaman?
The unmissable Union Budget 2023–2024 will be presented in Parliament in February 2023 by Union Finance Minister Nirmala Sitharaman. This budget is receiving a lot of attention from many industries because it will be the last complete budget before the general elections in 2024.
CLICK HERE TO READ MORE.
HUL to ITC, why FMCG biggies are seeking wealth in health
Salt-to-cigarettes conglomerate ITC Ltd. is picking up a significant stake in the homegrown start-up Sproutlife Foods Pvt. Ltd. (SFPL) that owns popular health food brand Yoga Bar. The Kolkata-headquartered major will initially pick up a 39.4 per cent stake against Rs 175 crore by mid-February, with an intention to acquire the rest of SFPL by 2027.
CLICK HERE TO READ MORE.
Future of FMCG in India: What Lies Ahead in 2023!
The FMCG sector has experienced a tremendous shift over the past 10 years and is currently thought to be India's fourth-largest market. The FMCG market in India is expected to increase at a CAGR of 14.9% to reach US$ 220 billion by 2025, from US$ 110 billion in 2020. Lets see how it sails through 2023. CLICK HERE TO READ MORE
Infra, FMCG could outperform market in FY-24

Generally before the election, government increases allocation to infrastructure projects and also puts pressure on execution. This year thanks to G20 presidency there is added pressure on completing existing infrastructure projects.
CLICK HERE TO READ MORE.
Price hikes help FMCG sales grow 7.4% in 2022
Fast-moving consumer goods companies posted 7.4% rise in sales in 2022, primary led by price hikes, according to data from retail intelligence platform Bizom.
CLICK HERE TO READ MORE.
Convenience And Premium Experience Are Driving India's Coffee Market: Puneet Das, President Of Tata Consumer Products
Tata Consumer Product Limited's (TCPL) cup of joe is spilling over. Coffee registered a 39 per cent revenue growth in the July to September 2022 quarter for the vertical that unites Tata Group's food and beverage interests. 
CLICK HERE TO READ MORE.
Colgate-Palmolive India Q3: Net profit declines by 3.6% to ₹243.24 cr
FMCG major Colgate Palmolive India on Tuesday reported a decline in net profit by 3.6 per cent to ₹243.24 crore in the December quarter. This is against a net profit of ₹252.33 crore in the year-ago period, Colgate Palmolive India said in a regulatory filing.
CLICK HERE TO READ MORE.