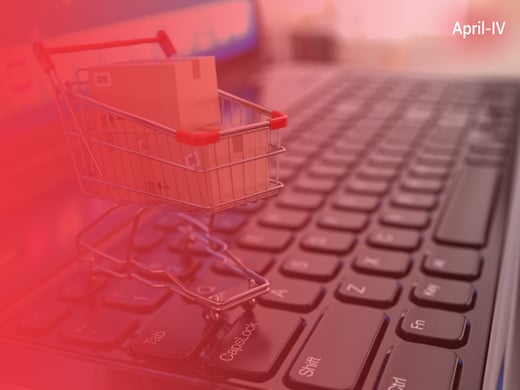 As we approach the end of Lockdown 2.0 and with the easing of restrictions in certain areas, let's take a look into how is Indian Retail preparing to get back on track.
Unilever to maintain its marketing spend but will rethink priorities
Flat underlying sales due to a decline in Asian Markets has Unilever reviewing all discretionary marketing spends.
CLICK HERE TO READ MORE
FMCG output to remained scaled-down as half of the factories are in red zones
Out of the 157 facilities owned by pure-play FMCG firms, 43% are in red zones.
CLICK HERE TO READ MORE
Niche grocers are filling many more baskets
While disruptions have wreaked havoc on established organized trade, niche enterprises selling organic have seen their sales rise.
CLICK HERETO READ MORE
Retail outlets remain shut despite MHA notifications
Large & Small retailers stayed shut in most parts of the country despite certain exemptions by the government. To know more, click here
FMCG Companies look to forensic investigators to tackle counterfeits
Amidst supply chain disruptions, counterfeit products from biscuits to jams, and detergents to shampoos are being pushed to retailers.
CLICK HERE TO READ MORE
Amazon begins to woo Kirana stores after Jiomart signs up local grocers
Retail India is set for a recast as e-tailers woo Kiranas.
CLICK HERE TO READ MORE
FMCG Cos launch special insurance schemes for frontline workers
Leading FMCG Companies such as Nestle, GCPL. Marico & Dabur are providing special insurance covers for the frontline workforce.
CLICK HERE TO READ MORE
Personal Care, F&B, Homecare expected to recover faster from COVID 19 Crisis
EY's latest report claims that essential categories will recover faster compared to electronics and furnishing.
CLICK HERE TO READ MORE
What Indian Retailers can do to tide over the crisis
Each store and center will have its own journey and it's advantageous to start early.
CLICK HERE TO READ MORE
P&G to manufacture 3 ply facemasks at its Telangana unit
The company which has begun production of Hand Sanitizers in Uttarakhand will begin manufacturing face masks soon.
CLICK HERE TO READ MORE
GCPL urges government to include mosquito repellents in the essentials list
Godrej group has urged the government to include mosquito repellents and similar products in the list of the essential items.
CLICK HERE TO READ MORE
The government may stand guarantee to bail out MSMEs
The government is considering a proposal to provide a guarantee so that MSME's have more access to working capital.
CLICK HERE TO READ MORE