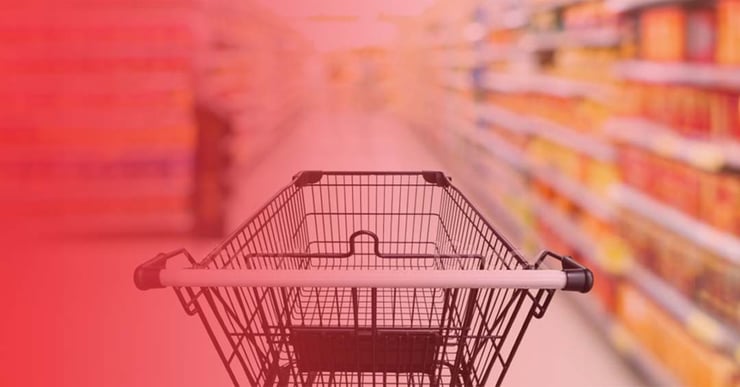 The Russia-Ukraine war could step up FMCG inflation by a few more percentage points. The chaos between these two Nations is escalating woes in Nations thousand miles away. The Energy bills are spiking and further hikes are expected in FMCG sector. Several companies said that they will wait and observe the situation created by this global crisis for any escalation over the short term. Logistics companies are also on high alert and already mitigating their pain areas. Although there are no immediate plans by logistics companies for price hike, it depends on the turns of events of the ongoing tense situation. This week's edition of "Indian Retail at a glance Glance" explains that How Volumes shrank by 2.6% due to inflationary pressure and other macro-economic factors? How Indian FMCG will be affected in rise of ongoing war between Ukraine and Russia and How logistics companies are dealing with various challenges that they are facing to make their processes more effective and faster in the given situation.
India's FMCG value grew 9.6% in Oct-Dec due to price increases
India's fast-moving consumer goods (FMCG) industry quarter grew 9.6 per cent growth in the October-December quarter over last year due to double digit increase in prices for three successive quarters.
CLICK HERE TO READ MORE
How Logistics Companies Are Mitigating Their Pain Points
The logistics sector historically has been pretty stagnant without any major developments. Inadequate infrastructure and age-old technologies have been commonplace for much of the sector. Now that the sector is willing to catch up to speed due to increased demand, the sector is coming to terms with various pain points that have long held them back in reaching its full potential. Compared to global standards, India's logistics sector is lacking far behind.
CLICK HERE TO READ MORE
Consumer firms unlikely to hike prices for now
Automobile and FMCG firms facing the prospect of escalating input prices in the aftermath of the Ukraine crisis are likely to put on hold any price hike, at least till the first quarter of FY23, to gauge how the geopolitical situation pans out. Even air carriers, who are reeling under high aviation turbine fuel prices but have recently witnessed an uptick in traffic, are unlikely to raise fares anytime soon.
CLICK HERE TO READ MORE
India's household expenses may shoot up due to Russia-Ukraine war; companies watching input costs
Russia-Ukraine war will impact household expenses 'hugely' in India, with many consumer product companies not ruling out the possibility of further price hikes, as costlier crude oil has a cascading effect on consumer goods. Several companies said that they will wait and observe the situation created by this global crisis for any escalation over the short term.
CLICK HERE TO READ MORE
Escalating tensions in Europe fuel FMCG, retail concerns in India
As Europe delves into chaos, its effect will be felt by the average Indian thousands of mile away. Conflict between Ukraine and Russia has already resulted in spiking energy bills. Oil prices, which lingered below the $100 mark for the past 7-8 years, hit record levels for the first time, while future gas prices jumped by 60 per cent in just one day.
CLICK HERE TO READ MORE
RD Retail India Private Limited raises $7 Mn from Hindustan Media Ventures Ltd
The company has already expanded its operations in Asia, Africa & America and also has a good strength of manpower & channel partners in these continents.
CLICK HERE TO READ MORE
IndianOil becomes retail business partners for Dabur; LPG distributors to sell FMCG products
Dabur on Wednesday announced a partnership with Indian Oil Corporation Ltd (IOCL), as part of which the state-owned refiner's LPG distributors will become retail business partners for the homegrown FMCG major.
CLICK HERE TO READ MORE