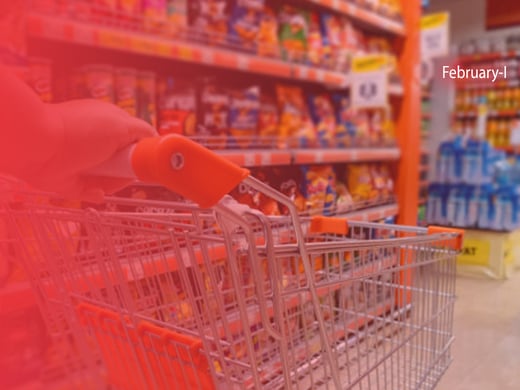 Budget 2022 is out and there seems to be marginal impact on FMCG industry as which is struggling with high inflation and tepid rural demand. With no changes is personal tax there wont be a drastic change in consumption and demand and there are enough subsidies to support the rural areas of the country. Last year's Budget allocation had compensated banks for zero fees on UPI which will continue in 2022. This is a big positive news for the Kirana segment as the adoption of digital payments promote economical and user friendly platforms.
This week's edition of "Indian Retail at a glance Glance" talks about How will Union Budget's boost to rural farming and infrastructure propel growth for FMCG companies and How higher MSP allocation would help drive consumption of FMCG products in the hinterland.
Union Budget 2022-2023: Here's how FMCG brands reacted to the budget
The Union Finance and Corporate Affairs Minister Nirmala Sitaraman presented the Union Budget for 2022-2023 on February 01, 2022. The government announced that 5% of the annual collections under the Universal Service Obligation Fund will be allocated to improve broadband and mobile service penetration in rural India. This move will allow Fast Moving Consumer Goods (FMCG) brands and all businesses to cast their net a little wider in rural areas via mobile services.
CLICK HERE TO READ MORE
Higher MSP allocation will drive consumption in rural markets: FMCG makers
Higher minimum support prices allocation for farmers will help drive consumption of FMCG products in the hinterland while enhancement of public expenditure will create a multiplier impact on growth, leading FMCG firms said on Tuesday, terming the Union Budget as "futuristic" and "growth-oriented".
CLICK HERE TO READ MORE
Brand positioning is the mantra to success in the FMCG sector
The FMCG sector happens to be one of the toughest and volatile categories to succeed, often regarded as modern branding's birthplace. The FMCG market in India was valued at $110 billion in 2020. The overall market size of FMCG had nearly tripled as compared to 2012. Furthermore, by 2025, the market is expected to grow to 220 billion dollars. There are numerous brands in India catering their products to millions of people across the country and generating immense capital.
CLICK HERE TO READ MORE
FMCG firm Colgate-Palmolive India net profit rises 1.6% to Rs 252.3 crore
FMCG major Colgate-Palmolive India Ltd on Thursday reported an increase of 1.6 per cent in its net profit to Rs 252.33 crore for the third quarter ended December 2021.
CLICK HERE TO READ MORE
Discount for kirana stores: UPI free for another year
The homegrown payments platforms — Unified Payments Interface (UPI) and RuPay — will continue to be free for small merchants with the government extending financial support for digital payment infrastructure in FY23.
CLICK HERE TO READ MORE
Online shopping to impact Kirana sales in next 5 years
According to a survey, the traditional shopping from Kirana and General Stores will decrease during the next five years and the people will take advantage of online and drone delivery facilities. The owners of the local General Store would be forced to provide a home delivery facility in order to retain their customers.
CLICK HERE TO READ MORE
Packaged goods sales dip amid covid curbs
Sales of fast-moving consumer goods fell 9.9% in the first fortnight of January from a month ago, as curbs aimed at containing the spread of Omicron and a sharp drop in mobility crimped demand for packaged foods and beverages.
CLICK HERE TO READ MORE
No money in hands of buyers, rural demand to remain low
The Union budget for FY23 presented in the second year of the pandemic has done little to put more money in the hands of consumers, either by greater allocation towards programmes such as the rural job guarantee scheme or by way of reducing direct taxes, disappointing companies that said such measures would have helped boost consumer demand that remains sluggish.
CLICK HERE TO READ MORE