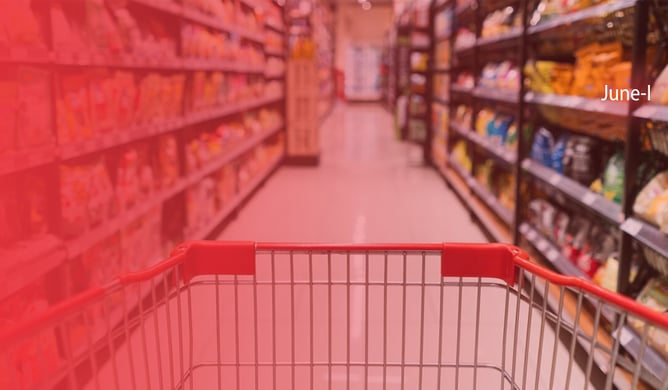 The Economic performance has registered 2.7% growth for Jan-Mar period as the GDP has crossed pre pandemic levels on better performance in sectors like steel, FMCG, chemicals, IT and auto ancillary. The growth is expected to promote Indian Retail Industry. The Indian government recently announced a wheat export ban. It added curbs on sugar exports and exempted import duties on palm oil, which could cool down the rising prices of raw materials of packaged food products. This could provide some much-needed relief to FMCG companies
This week's edition of "Indian Retail at a glance" explains How govt's import relief for other edible oil will impact consumers directly and FMCG industry? And How India's GDP growth stimulate further growth in FMCG sector.
Biscuits, ghee and hair oil to get cheaper after government duty cut
The Indian government's decision to allow duty-free import of crude soybean oil and sunflower oil, coupled with limiting of the basic import tax on crude palm oil to 10%, will bring cheer to the inflation-hit consumers as well as FMCG players.
CLICK HERE TO READ MORE.
India's Q4 GDP growth pegged at 2.7%, FY22 at 8.5%
Upcoming release of official data for economic performance is likely to register a 2.7 per cent growth for the January-March period, and the FY22 growth is expected to be 8.5 per cent.
CLICK HERE TO READ MORE.
Tata, Reliance, Adani vie to buy FMCG brands, companies
India's top conglomerates -- Tata, Reliance Industries (RIL) and Adani -- have made a beeline to acquire small and medium-sized consumer goods companies and brands across the country to build their FMCG business, which can rival the likes of Hindustan Unilever (HUL), Nestle and P&G. According to sources, the groups will announce back-to-back deals in the coming months as part of their portfolio expansion.
CLICK HERE TO READ MORE
How govt's import relief for other edible oil will impact consumers directly and the FMCG sector
The government seems to be leaving no stone unturned to control fuel and food inflation. After it banned exports of wheat, the government "restricted" sugar shipments, besides scrapping all duties and cesses on crude soyabean and sunflower oil imports.
CLICK HERE TO READ MORE.
Why FMCG companies can't shrink sachets anymore even as inflation bites
A Rs 2 Horlicks sachet gives a consumer one cup, while a Re 1 Clinic Plus shampoo offers a lady a full hair wash. As inflation bites, it's becoming a challenge for FMCG makers to maintain these price points by reducing the quantity per pack.
CLICK HERE TO READ MORE.
Dabur India eyes inorganic growth opportunities
FMCG major Dabur India is exploring inorganic growth opportunities in segments such as packaged food and the beauty and personal care space. The company has a war chest of around ₹5,500 crore on its balance sheet and has been evaluating potential acquisition opportunities.
CLICK HERE TO READ MORE
HUL, Britannia and ITC can now breathe easy say analysts – from inflation and even stagflation worries
The Indian government seems to be determined to tame inflation with interventions like wheat export ban, restrictions on sugar exports and waiver of import duties on palm oil and more.
CLICK HERE TO READ MORE.
Colgate-Palmolive India Profit Surges To Rs 324 Crore In March Quarter
FMCG major Colgate-Palmolive India Ltd on Thursday reported a nearly 3 per cent rise in net profit at Rs 323.57 crore for the fourth quarter ended March 2022.
CLICK HERE TO READ MORE.