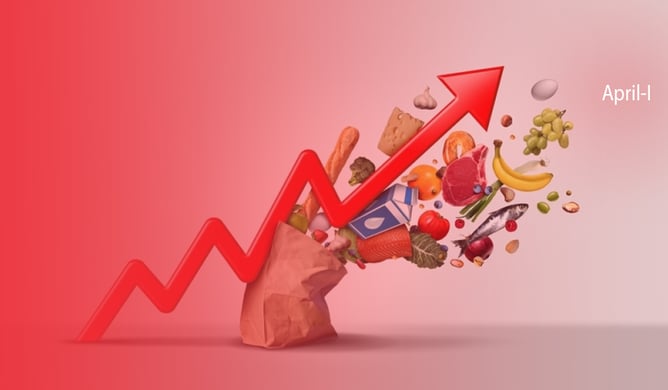 Top packaged consumer goods companies had also flagged slowing rural demand in the December quarter, citing inflationary pressures and this is expected to be continued for sometime.
This week's edition of "Indian Retail at a glance Glance" explains the pros and cons of Ukraine War for India. How Rising inflation is causing grave worry for the CEOs of FMCG industry
Sticker-Shocked Consumers Deal FMCG Companies Double Whammy
Indian households are cutting down on purchases of consumer goods, dealing companies a double whammy—rising costs due to high crude oil and other input prices and slackening demand.
CLICK HERE TO READ MORE
GCPL expects price-driven sales growth in domestic market in Q4 of last fiscal
FMCG maker Godrej Consumer Products Ltd (GCPL) expects to deliver a "close to double-digit sales growth" in the domestic market in the January-March quarter driven entirely by pricing. Overall, short-term challenges such as unprecedented global commodity inflation and the performance of its Indonesia business, continued to play out during the quarter, impacting consumption and margins, the company said. CLICK HERE TO READ MORE
A little spice in the product mix is just what HUL needs
Buzz that FMCG giant Hindustan Unilever Ltd. (HUL) was in talks to acquire the century-old spices and condiments maker Mahashiyan Di Hatti – shortened for branding purposes to a crisp MDH – had the markets understandably agog. And not just because of the David-Goliath nature of the parties involved in the deal. CLICK HERE TO READ MORE
Consumer staples lose steam on rising inflation
Consumer staples, once the darlings of the Dalal Street, are losing steam amid concerns of growing inflationary pressures. The Nifty FMCG index, which yielded negative returns only once since 2009, has lost 6.4% over the last six months, against the Nifty50's return of about 1%. CLICK HERE TO READ MORE
Packaged goods volumes seen taking a hit
High inflation and repeated price increases by packaged consumer goods companies has impacted demand as evident in lower sales volumes reported by major firms during January and February.
CLICK HERE TO READ MORE.
FMCG CEOs flag rural slowdown
Top honchos of large fast moving consumer goods companies have flagged slowdown in rural demand in the March quarter, citing high inflation across products and commodities.
CLICK HERE TO READ MORE