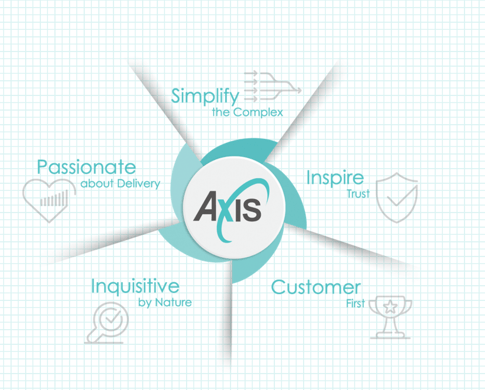 Our people are behind the magic of our bespoke solutions and customer success. We are a team of analysts, developers, insights strategists and commercial experts who provide insight and technology led solutions across B2B, B2C and e-commerce verticals.
We build strategic partnerships with internationally recognized clients around the globe.
We have three core solutions – Data Sourcing, Data Management, Insight Creation
Data Sourcing – 1st, 2nd and 3rd party
1st Party – the data collected by CPM and partners around the world.

Retail Motus – Axis is a certified salesforce.com partner, with a leading field reporting and client engagement platform.

2nd Party – our clients data, whether that be sales data, market research, promotional calendars, price elasticity, etc.

3rd Party – we have partnerships with many of the leading 3rd Party data brokers in consumer research, retail and specialty business data.
Data Management
Personalized technology solutions, application development and streamlined integration of Insight outputs directly into our clients' systems. Our services range from tactical data cleanses, data qualification and lead generation activities; right through to building an automated technology ecosystem to transform the planning, selling, booking, delivery and evaluation of in-store media.
We specialize in integrating CPM technology into our client's systems, making communication and measurement as efficient as possible.
Data management includes automating tasks within large workflows. A process that once took 6 hours to complete now takes 6 minutes.
Our team specializes in the use of Alteryx, CACI, Microsoft Azure, Regression Modelling
Insight Creation
We are passionate about the role insight and technology play in sales strategy. Our insight solutions can be applied to every stage of the sales process and customer journey.
Our purpose is to deliver value and innovation, focusing on profitable growth for you and your clients/customers. We apply a series of insight solutions to drive your goals and solve your business problems: sales analytics, complex optimization models, dynamic routing, image analytics, robust measurements, A/B testing, custom notification systems.
We specialize in evaluating sales activity success at a macro and micro level using either test/control or regression-based techniques. We provide a robust framework for performance tracking and insight creation. Outputs will allow you to review sales impact and ROI by territory, individual resource, by day, by product. Outputs are provided through dynamic dashboards and refreshed daily (if data permits). In the event sales data is not available, we have a range of techniques to measure via a mix of proxy and 3rd party data.
Insight & technology solutions that transform selling.
Direct resources to key growth opportunities.
Leverage the wealth of complex data to sales & marketing success tomorrow.
Accelerate your sales in all channels.
Personalized approach to solving your business challenges.
ROI at the center of your sales strategy
Our ambition: The Perfect Intervention. The final step on the Axis insight journey. We strive to ensure that every sales and marketing action (both in-store and online) has been executed at the right time, the right place, using the right resource…measuring ROI every step of the way.

Want to talk about where you sit on the Axis Insight Journey? Contact us and let's talk data.