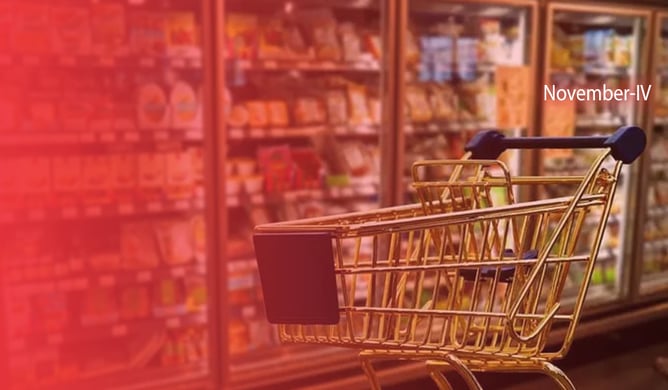 Some segments like winter apparel are already seeing a pickup in sales. Consumer demand has also started to pick up in fast-moving goods like skin cream, chyawanprash and honey to durables such as geysers, as night temperatures have started to dip in the North, East and Northeast, even as day temperatures still remain high. Most companies reported a strong domestic volume growth during the quarter although inflationary pressures on key raw materials pushed them to take price hikes on hair oils, cooking oil and soaps. Rural markets continued to see healthy growth on the back of government benefits doled out both in cash and kind.
This week's edition of "Indian Retail at a glance" highlights Are traditionally run brands and businesses still trying to make their mark in the new age D2C world? How Technology becomes Center of what e-commerce does? Which India's first packaged Company crossed the $2 billion Sale mark in 2022?
Winter products from apparels to honey see hot demand from consumers
Stocking of winter products by traders is good this year, including in rural markets, indicating the possibilities of a better season leading to the recovery in overall demand, several companies selling consumer goods said.
CLICK HERE TO READ MORE.
Are traditionally run brands and businesses still trying to make their mark in the new age D2C world? Or, are they complacent?
Many brands globally have been focusing on scaling up the D2C channel. US-based Nike reported a 75% increase in digital sales despite reporting a $790 million quarterly loss. This has pushed the brand to realign its strategies further and focus on e-commerce.
CLICK HERE TO READ MORE.
Parle crosses $2 billion in sales during FY22
Parle Products, which retails brands including Parle G, Monaco and Melody, crossed $2 billion in annual revenues during FY22, becoming the first packaged food company in India to breach the mark.
CLICK HERE TO READ MORE.
Britannia, Nestle improve their rural game, more focus on direct reach
FMCG Companies such as Britannia and Nestle have accelerated their pace of rural distribution expansion, helping them capture more market share in rural areas and even boosting sales in September Quarter.
CLICK HERE TO READ MORE.
How HUL is using tech and data to drive all aspects of its operations — from production to distribution
Every year, Indians buy about 100 crore sachets of Clinic Plus shampoo, making it the largest selling consumer product, by units, in the country. However, the company, Hindustan Unilever (HUL), doesn't have a long-term plan for the product—not longer than tomorrow, anyway. The factory makes just about enough sachets to last a day.
CLICK HERE TO READ MORE.
Tata Consumer to acquire Bisleri for about ₹7,000 crore
Almost three decades after selling soft drink brands Thums Up, Gold Spot and Limca to Coca-Cola, Ramesh Chauhan is divesting Bisleri International to Tata Consumer Products Ltd (TCPL) for an estimated ₹6,000-7,000 crore.
CLICK HERE TO READ MORE
"Technology is at the centre of all that we do": Flipkart

In an exclusive interview, Hemant Badri, Senior Vice President & Head of Supply Chain, Flipkart spoke about the Indian e-commerce ecosystem and how a technology-led supply chain is helping Flipkart connect a million sellers with over 450 million customers to deliver 100 million shipments each month.
CLICK HERE TO READ MORE.