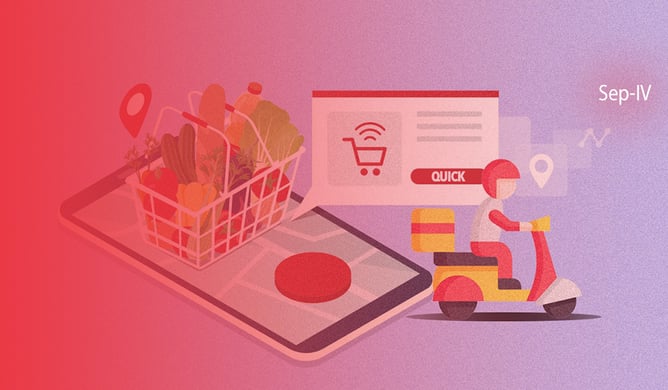 E-commerce and modern trade have assumed significant importance in today's market landscape. Quick commerce, a subcategory within e-commerce, is poised to contribute 25-30 percent of the market share within the next two years. This remarkable growth can be attributed to the evolving consumer habits, with more and more consumers turning to online shopping for instant gratification of their needs. The rise of e-commerce has created a multitude of opportunities to connect with, target, and engage consumers in innovative ways. Companies are increasingly focusing on offering smaller packaging options and competitive price points to attract value-conscious consumers in rural areas and small towns. In these regions, consumers often prioritize essential purchases and opt for value-oriented packages to make the most of their budgets. Furthermore, the physical landscape and ease of access to products play a pivotal role in shaping consumer buying decisions in these areas. Therefore, businesses seeking to thrive and expand their presence in India must adopt a strategy centered around affordability, value, and the establishment of robust distribution networks that cater specifically to the rural market. This approach is key to unlocking success in the evolving e-commerce landscape of the country.
This week's edition of "Indian Retail at a glance" shares insightful articles on How Local FMCG players take the fight to big companies? Why FMCG companies witness strong growth on quick commerce platforms? & Why are FMCG firms chasing Ching's Secret maker?
Future Indian coffee market will be driven by young consumers and people living in metros
Puneet Das is the president, Packaged Beverages, (India and South Asia), Tata Consumer Products Limited. He is a marketing professional with about 20 years of experience in the FMCG segment across India, Africa and the international markets. Apart from his Tata Consumer Products experience, he has held senior marketing roles across FMCG majors such as Marico, Pepsico, and GSK Consumer Healthcare, working on brands such as 7Up, Boost, and Horlicks.
CLICK HERE TO READ MORE
FMCG companies witness strong growth on quick commerce platforms
FMCG companies are betting big on quick commerce channels. This comes at a time when consumers are increasingly turning to platforms such as Blinkit, Zepto and Swiggy Instamart for not only their impulse purchases but also for regular planned purchases.
CLICK HERE TO READ MORE.
Why are FMCG firms chasing Ching's Secret maker
For the last one year, the Mumbai-based Capital Foods, which is the maker of the Ching's Secret instant noodle brand and Smith & Jones sauces, is in the news as a potential acquisition target.
CLICK HERE TO READ MORE.
On road to 'rurban' vows, FMCG players find big bucks in small packs
FMCG companies in India are betting on smaller pack sizes and low price points as they chase double-digit growth in rural markets.
CLICK HERE TO READ MORE.
FMCG Giant Bonn Group engages Channel Partners Meet in Jammu
Bonn Group of Industries, one of India's leading manufacturers of FMCG Food products, is focused on establishing connections and building bonds of trust and successful partnerships with its massive channel partners' network. The brand organized an exclusive channel partners' meet in Jammu.
CLICK HERE TO READ MORE.
Burman family of FMCG major Dabur to take over Religare
Eyeing to increase its presence in the financial space, the Burman family of FMCG major Dabur is all set to acquire a majority stake in the diversified financial services group Religare Enterprises. If successful, the Burmans will have a controlling stake in the company.
CLICK HERE TO READ MORE.