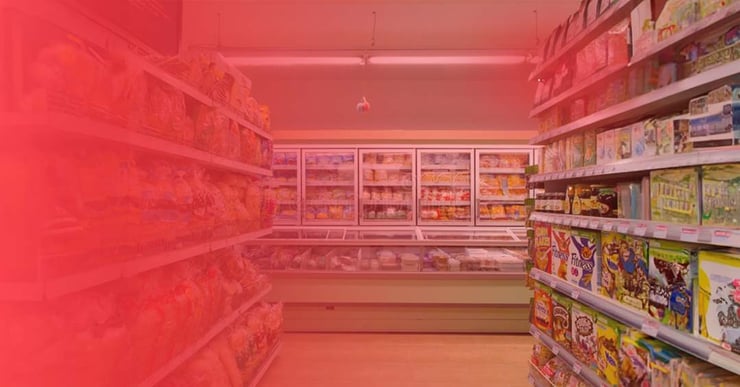 The rise & rise of E-commerce is forcing the industries to quickly change and adapt to the new world scenario as the pandemic has changed the shopping habits of consumers across the globe and there will be further changes without any doubt. With so many changes in strategies & alterations taking place, let us go through this week's "Indian Retail at a Glance" to understand how retail fared in the past week.
Pre-pandemic purchasing habits unlikely to return anytime soon
Consumers across India are not likely to return to pre-pandemic purchasing habits and routines anytime soon, as 2021 has solidified the new way of doing things in professional environments and home lifestyles.
CLICK HERE TO READ MORE
Supply-side economics of digital retail
As a result of lockdowns across the world, more and more consumers are gravitating towards e-commerce platforms to meet daily and essential needs. E-commerce firms have to look at new and innovative ways to cater to demands of the customers.
CLICK HERE TO READ MORE
Consumer durable makers expect double-digit growth in festive season this year
The consumer durable industry is expecting double-digit growth in the festive season sales this year, despite inflationary pressure on inputs that led to price hike twice in the year, shortage of components such as chipsets and a threat of a third wave of the pandemic.
CLICK HERE TO READ MORE
India's smart TV shipments grow 65% YoY in 2Q21
Xiaomi, Samsung, LG, and Sony held the lion's share in the smart TV market in 2Q21 while OnePlus retained its position in the top five with a 20% quarter-over-quarter growth.
CLICK HERE TO READ MORE
Nestle raises number of female employees as part of gender diversity efforts
FMCG major Nestle India is increasing the number of its women employees as part of its gender diversity efforts. Presently, around 23 per cent of Nestle India's workforce are women.
CLICK HERE TO READ MORE
PepsiCo commissions Rs 814 crore plant in Uttar Pradesh's Mathura
PepsiCo's business in India is transforming and will continue to invest in the country for a long term. The company commissioned its Rs 814 crore Kosi Kalan foods plant at Mathura in Uttar Pradesh, the largest greenfield investment in manufacturing in India by the global food and beverages major.
CLICK HERE TO READ MORE
Flipkart Big Billion Days to have 100,000 kiranas, 375,000 sellers
Flipkart has on-boarded 75,000 new sellers and ramped up its supply chain infrastructure ahead of the festive season. The company will extend a credit line of up to Rs 70,000 to customers under its Pay Later option for Big Billion Days.
CLICK HERE TO READ MORE
Amazon India to launch voice shopping experience in 'Hindi'
Amazon India is planning to allow users to enjoy the voice shopping experience in 'Hindi' now. The company is also planning to expand more in the regional language space, to make voice shopping comfortable for most customers.
CLICK HERE TO READ MORE
Dabur forays into face wash category under Vatika brand
Dabur announced its foray into the face wash category by extending the Vatika brand into the segment. The company expects Dabur Vatika Face Wash range, which has been exclusively launched on e-commerce platform Flipkart, would strengthen its presence in the personal care market.
CLICK HERE TO READ MORE
Parle Products forays into cereals category
Through 'Hide & Seek Fills', Parle Products aims to produce nutritious cereals for an energizing breakfast and strengthen its product portfolio for consumers in all age groups.
CLICK HERE TO READ MORE
Ferrero India Forays into Kid's Snacking Segment with Kinder Creamy
Ferrero India Private Limited, part of Ferrero Group, one of the world's leading manufacturers of chocolate and confectionery products, has announced the launch of 'Kinder Creamy', an affordable mini snack for kids.
CLICK HERE TO READ MORE