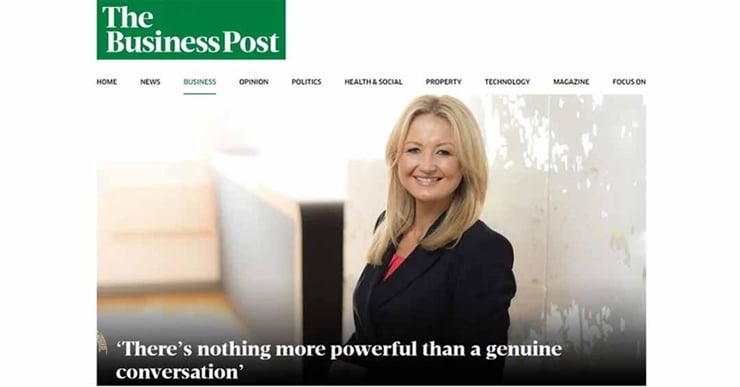 Each week, the Sunday Business Post profile one of Ireland's corporate leaders, tracing their career to date and exploring the lessons they have learned along the way. In their latest edition, they share their interview with Lorraine Butler, Managing Director at CPM.
"There's nothing more powerful than a genuine conversation"
Lorraine Butler is the Managing Director of CPM Ireland, which was established in 1986 and is part of the US-headquartered Omnicom Group.
CPM offers outsourced sales and service solutions to companies in industries including FMCG, IT, finance, automotive and utilities. It employs 500 people at offices in Dublin, Cork and Belfast, rising 1,000 for client campaigns.
Butler joined CPM in November 2015 having worked at eir Business for 15 years, most recently as director of enterprise and government markets. She is a council member of the Sales Institute of Ireland and a founding member of Today's Women in Grocery (TWIG), a sub-board to the Irish Grocers Benevolent Fund.
Read the full interview in the article below or access the online version of The Sunday Business Post here.