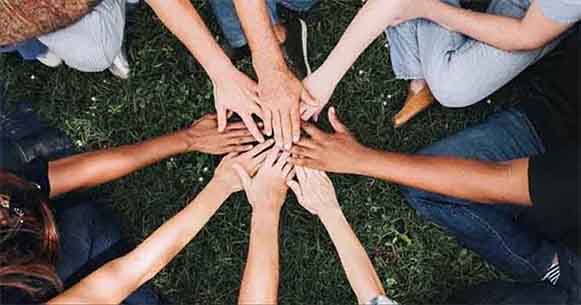 Press Release - Barcelona, 22nd June 2020
As part of Omnicom Group, CPM joins the initiative to stand in solidarity with Black Lives Matter movement and to highlight the importance of diversity and inclusion within our company
In support of the anti-discrimination movement that is happening both within the United States and across the world, Omnicom Group designated Juneteenth Day a company-wide day off from work to reflect and engage on this global issue. CPM Group, a member of the Omnicom Network of Companies, completely endorse the initiative and Friday 19th June was established as a company holiday.
"There is no place in society for hatred and bigotry. This isn't a political issue, it's an issue of basic humanity. Since the formation of Omnicom, diversity and equality have been among our core values. It goes without saying, we remain committed to being a company that supports its people while upholding the highest standards of respect and inclusion." said John Wren, Chairman and CEO of Omnicom.
Juneteenth commemorates the day in 1865 that marked the end of slavery in the United States. To honour and support it, CPM ICC recognized 19th June as a day of celebration, reflection, action, and a paid holiday for employees.
"We wanted, wherever possible, to support the message from our Omnicom CEO (John Wren) in recognition of the Black Lives Matter movement by honouring 19th June as a day off for all our colleagues […] Our complexity as a Contact Centre business means that where it's not going to be possible for Friday to be given as a day's leave without impacting client activities, we'll support this important cause by honouring the leave on another day." Fiona Whelan, Managing Director at CPM International Contact Centres.
The celebration of Juneteenth day marks an inflection point from which CPM aims to continue and improve diversity and inclusion initiatives within our company as well as boost fight against racial prejudice in the communities in which we operate.
"At CPM, we absolutely agree there is no place for discrimination within our organisation but, alongside many others who are currently reflecting on the issue, we also recognise that we could do more in the area of Diversity and Inclusion. To this end, we will be working together across our group of companies to understand how we can do better, and this will include gathering feedback from all employees" said Mike Hughes, CEO of CPM Group.
The company is listening and encourages all employees to get involved and discuss ways to improve and expand Diversity & Inclusion programmes. In addition, OPEN (Omnicom People Engagement Network) team are providing programming educational resources to ground employees in Juneteenth's history and issues of race. A video series titled "OPEN Conversation" introduce Omnicom colleagues from around the world who embody our commitment to diversity, equity and inclusion.
"Diversity is a driving source in our business. It is important that our people encompass diverse backgrounds, experiences, and perspectives. Not only it is the right thing to do but it fosters ideas and thoughts that stimulate creativity and provide outstanding innovation. OPEN provides the structure, the support and the visibility to the D&I initiatives in Omnicom network by looking at the 4 Cs: Culture, Community, Collaboration, Clients." Tiffany R. Warren, Omnicom's Chief Diversity Office.
About CPM International Contact Centres
CPM International Contact Centre is an award-winning provider of omnichannel customer experience solutions. We are part of CPM Group and a member of the Omnicom Network of Companies. We offer boutique and bespoke solutions to our amazing client partners through high skill, customer intimate Customer Experience (CX) and Sales teams; harnessing the power of digital capabilities and human contact in everything we do. Our EMEA hub is based in Barcelona, Spain and we have multiple contact centres in the United Kingdom supporting the UK & Ireland markets. We provide 24-7 global coverage in 26+ languages for international clients spanning High Tech, Consumer Electronics, eCommerce, FMCG, Pharma, Automotive, Travel and Retail industries
For further information, contact:
Rachel Doyle | M: +34 638 140 620 | E: Rachel.doyle@es.cpm-int.com |W: http://www.cpm-int.com/icc/