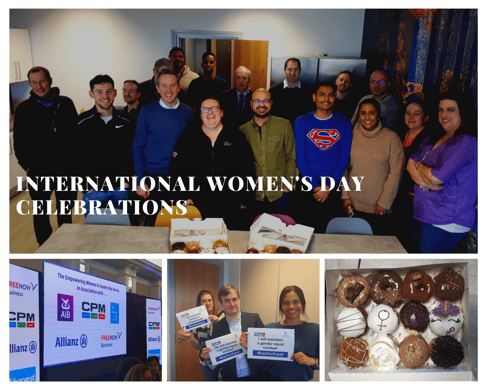 International Women's Day - March 8th
Last week we had a great time celebrating International Women's Day while recognising the hard work of all the amazing Women in our business.
CPM is a true believer in equality in the workforce and our very own Managing Director, Lorraine Butler, is a strong ambassador of empowering women in their professional endeavours. Lorraine, who won last year the "CEO of the Year Award" at the Image Businesswomen of the Year Awards, co-funded Today Women's in Grocery (TWIG), a women's networking for growth initiative with all event proceeds to support the IGBF charity. She also established and leads the TWIG Mentoring Programme, supporting women to advance their personal and professional development.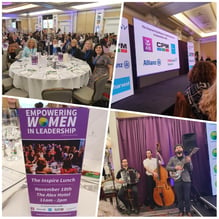 We started our IWD celebrations early in the week with the sponsorship of the inspiring Women's Leadership Series by the Executive Institute and their fantastic International Women's Day Gala Lunch. This session took place on March 5th at the Shelbourne Hotel and it gathered successful women speakers such as Nicola O'Neill, Managing Director at Harvest; Rosemary Pitts, VP, EMEA Commercial Operations at Cardinal Health; Vanessa O'Mahoney, Senior Sales Director at Cloud Technology Oracle and Carole Ann Clarke, Former Irish Rugby Team Captain Change Coach.
To mark the occasion, we also had the opportunity to interview 2 of our top female talent Karen Ferrie and Aishling Barry. They both shared details about their career journey and what the 2020 IWD slogan, #EachforEqual means to them. Our male colleagues also shared their views on the importance of forging an equality mindset in the workplace.
On Friday, our staff participated in a relaxing Yoga class and enjoyed lovely sweet treats. Thanks to all for participating in the activities and for helping us to spread the message of how important is gender equality!
If you would like to work for a company that believes in equality in the workforce have a look at our current job vacancies.