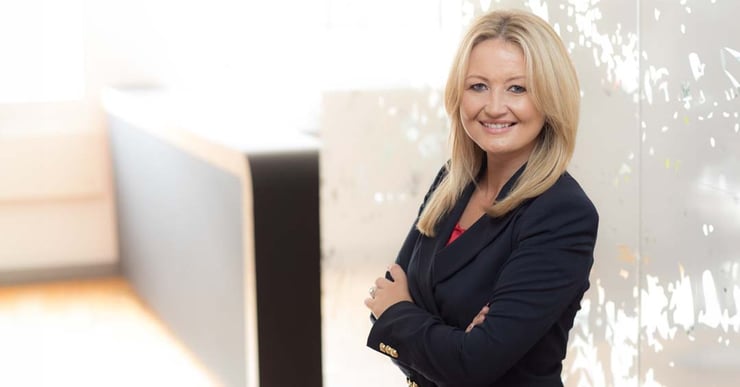 International Women's Day creates time in our busy lives, for awareness and reflection on women's efforts and achievements. It reminds us to stop and reflect on the progress women have made, our contribution & our successes. In turn, it reminds us to continue our future strides to create future success both individually and collectively.
Personally, I have very seldom been comprised in my career because of my gender. That is not to say that I have not seen others (of both genders) who have been less fortunate. I have always taken the approach of the 'best person for a role'. However as I have matured through business and life, I see that personal circumstances have to be considered and accommodated in order to help the best person be the best they can be. My management team live by this philosophy and I ask that we seek out leaders in all layers of our business who will embrace this philosophy. This philosophy doesn't happen by accident, it takes time to nurture, develop and appreciate.
The principles of leadership can be taught yes, but it takes a person with leadership inherent in their personality and DNA to truly & naturally lead & embrace leadership principles. I believe leadership can be improved upon and learned over time, even for those who don't have a natural leadership tendencies. But in order to become an effective leader, one has to truly want to lead, for the right reasons and needs to believe in the cause – only then will you win trust of your people, which is an absolute requirement of effective leadership. And of course you have good and bad leadership; The concept of Shadow Of the Leader is something I have always embraced – being mindful of the shadow that your leaderships casts, considering others are likely to follow in the same steps.
People skills are critical to any leadership role in our organisation. Our greatest asset is our people and leaders at all levels need to continuously inspire and motivate our employees. Good empathy and intuition are important skills - and knowing when to dial up or down each. In order to lead teams, you have to build a good team around you, realising that often others on your team are better at certain things than you yourself are. A good leader will show the potential to embrace diversity within a team and take ownership of developing their people – where people grow, business grows.
My advice to women today at all stages of their careers - Anything is possible ! Whatever you want to achieve, it is achievable, but you are responsible for your own journey and destination. Surround yourself with good people. People you instinctively trust and can learn from. Regardless of whether you realise it or not – every day you are being interviewed! Do what is expected of you in your current role with excellence, but adopt practices and behaviours of the role you want next! Work to identify & secure a mentor who you respect and will learn from – but ensure to take heed of their advice –they haven't achieved the success they have without learning a thing or too along the way – so listen, observe and action on their guidance, it will speed up your journey to success.