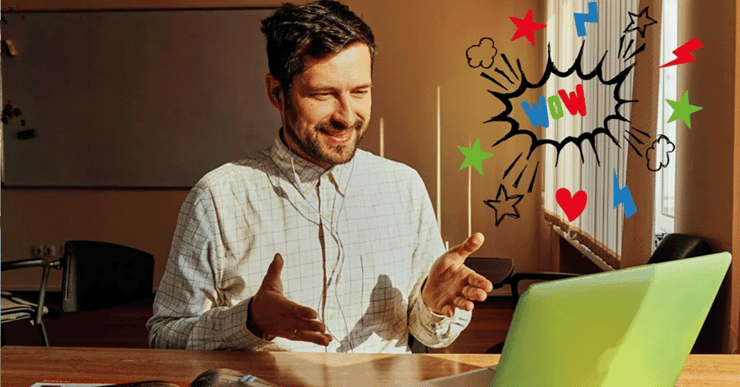 Sales Talent
This months Expert Speak comes from Bastiaan van Houten, MD, CPM Benelux sharing their experience on attracting the best Sales Talent in a very tight labour market.
How to "WOW" the best Sales Talent?
We're facing challenging times with an expanding economy resulting in a very tight labour market. The number of vacancies is growing in all sectors and recruiters in the Netherlands indicate that 46% of those vacancies are difficult to fill.
The increasing pressure in the labour market demands a different attitude from employers. Whereas in the past candidates had to promote themselves, now, it's us as employers that must present ourselves as attractively as possible. Candidates have many options to choose from so how can we seduce them to CPM?
New ways of recruiting
We cannot linger in the past; we must be creative in finding new ways of recruiting and work hard on our Employer Branding. Starting with our recruitment model; we have not only doubled the number of FTEs; we have drastically changed our approach. Placing a job vacancy on a job board, leaning back and waiting is no longer enough.
Attract the very best sales talent
We want to be known in the market as the employer where you can embark on a great sales career. As part of our recruitment strategy we have a very clear mission within our Employer Branding strategy:
Creating the WOW factor to attract the very best sales talent. We now think from the candidate's perspective and centralise the process around them.
SEE: Introduce them to CPM
This already starts when people have never even heard of CPM. We use social targeting to increase our brand awareness. We have differentiated this for 4 different target groups, all with their own personality. In this way, we can approach different target groups in their own tone of voice and with various visuals, thoughtfully selected for each specified group.
With this approach we create different contact moments in the candidate journey, so talent is already unconsciously introduced to CPM, even before they actively start looking for a new challenge.
THINK: Potential talent is considering a career at CPM
The next step is seducing potential employees to click on our vacancies and encourage them to apply. This means we need to follow future talent online and create various touch-points within the candidate's journey by re-targeting. Collecting data and acting on it, is key in this process. In this stage, the communication is more specified on what we have to offer: our vacancies and the brands we work for.
DO: Conversion to application
When potential candidates apply for a vacancy our recruitment team oversees this WOW experience. We make sure candidates are getting the most personal and friendly application process possible. We surprise them with extra tips & tricks, calls and personalised messages to keep them involved.
During the job interview, they will experience a slightly different approach than the old school interview. For example speed dates with the client. They are always shown around our creative office to feed the WOW factor and inspire them. During the whole application process, we make sure we always follow up, even if a candidate is rejected.
CARE: Challenge & Inspire
When a new talent becomes an employee, we invest in building exceptional long-lasting relationships. We must challenge them, create an environment where they can develop themselves and where they can grow their careers. We deliver what we have promised, being authentic and creating fun moments. When employees are genuinely satisfied with their jobs they will share their experiences with friends & family. We do everything we can to retain our employees offering ongoing training, development and support and encouraging employees to apply for new opportunities within our organisation.
When employees eventually leave CPM, we are incredibly proud that we have helped them grow and developed new skills, so they are ready for the next step in their career.
Every step in the candidate and employer journey is equally important for our Employer Branding. We must follow our mission to continuously create the WOW-factor in order to attract the very best sales talent and retain them.
Contact us for more information on our services or joining the CPM team