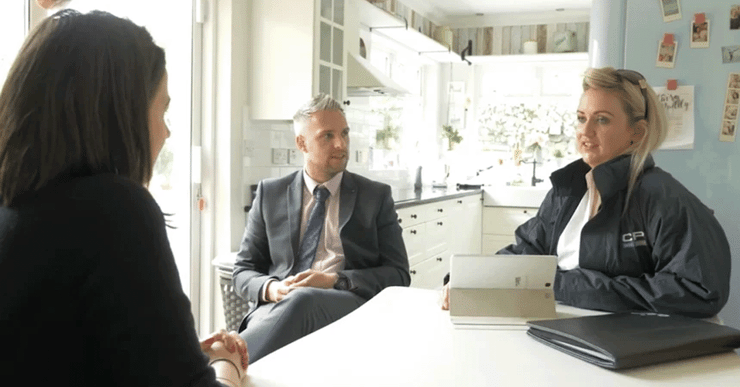 Looking for a new job can be a daunting and stressful process, especially if you are unsure about what career path you would like to pursue. At CPM we are always looking for driven individuals with the correct work ethic and attitude to succeed in their roles.
Many people land in sales jobs with no sales experience and without knowing exactly what to expect from the roles. However there are many benefits about working in sales such as earning potential, career progression and personal control but what makes CPM stands out from the other companies looking for sales professionals?
A career at CPM gives you the flexibility, freedom and financial gain you need to excel in not only your professional life but personal too. We value diversity in our workplace so we are always very keen to hire people with different backgrounds. Moreover, it's not a requirement to have previous sales experience, as we have an intensive training programme that provides our employees with all the right tools needed to succeed in a sales job.
Besides the training element, our Field Managers are always supporting their sales representatives with actionable feedback, tips and more importantly encouraging them to reach their potential and hit their bonus every month. We value our people and invest in personal and career development, helping people be their very best and enjoy the work they do is part of our culture.
We are also committed to grow and develop our people from within. We encourage people to push themselves and broaden their experience, working with different blue chip clients.
And the numbers speak for themselves:
75% of our managers are promoted within, demonstrating our commitment to develop our people to be their very best.
74% of our employees would recommend CPM as a great place to work
88% of our employees agree their colleagues are passionate about providing exceptional customer service
To give you a better insight of how it is to work for Ireland's Leading Sales Company and the main benefits that go with it, we interviewed 3 members of our staff that have had a successful career with CPM.
Ger Moran, Learning and Development Manager, talks about his career path and what CPM can offer to people looking for a job, whether they have loads of experience or no sales background.
Barry Hickey, National Field Sales Manager, talks about the characteristics he is looking in candidates when hiring for sales representatives. He also talks about the CPM Culture and how sales experience is not a necessary requirement to succeed in sales.
Eimear Hilliard, Field Sales Representative, shares what she likes most about her role and how the financial aspect has changed her life.
Click on the image below to watch the full video:
It's an exciting time to join CPM and find your place in our success story. Click here to find out more about our current job vacancies: https://jobbio.com/cpm-ireland