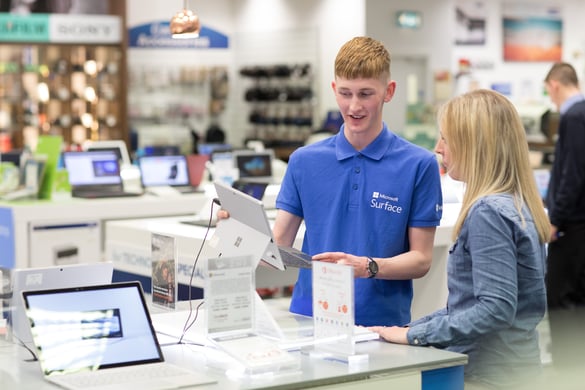 The debate around the increasing importance of digital vs in-store shopping has never been fiercer. Digital shopping has become more relevant for Irish shoppers, as almost half of them (48%) have shopped online via mobile at least a few times a year, according to the PwC Irish Total Retail 2017 Survey.
Despite the growth of online shopping, the physical store isn't in danger of disappearing any time soon. Even as mobile shopping out performs other online channels e.g. laptop, desktops, tablet, etc., the store stays at the centre of the consumer shopping experience.
Taking in consideration that 71% of consumers like to try before they buy, retailers and brands alike should think about strategies to step up their game and develop an in-store activation campaign that will give them a competitive advantage over their competitors and improve shopping experience.
According to the report, an overwhelming majority (81%) of Irish respondents reported that having sales assistants with a deep knowledge of the product range is the single most important attribute for their in-store shopping experience. However, only two-thirds (66%) were satisfied with this level of service.
This represents a clear insight of the current need of shoppers to engage at a deeper level as well as having further knowledge of products when buying in-store. Savvy Irish shoppers are demanding to have real conversations with their brands to make well-informed decisions before making a purchase.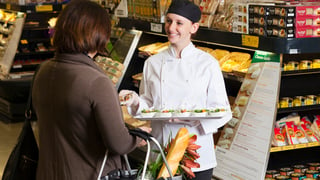 At CPM we provide our clients with a wide range of in-store active selling tools that will give brands and retailers the ability to communicate with all 5 senses of their customers simultaneously when they are most ready and able to make a purchase.
CPM's active selling teams educate through lively, enthusiastic demonstrations, illustrated with a range of mechanics to engage shoppers, removing barriers to purchase and increasing sales, brand loyalty and customer experience.
If you are looking for product demonstrations, product sampling, in-store events or at-shelf high-advice sales experts for your next retail activation campaign, CPM provides fully trained staff who can act as ambassadors for your brand. Contact us today! (+353 1 7080 300 | info@cpmire.com)