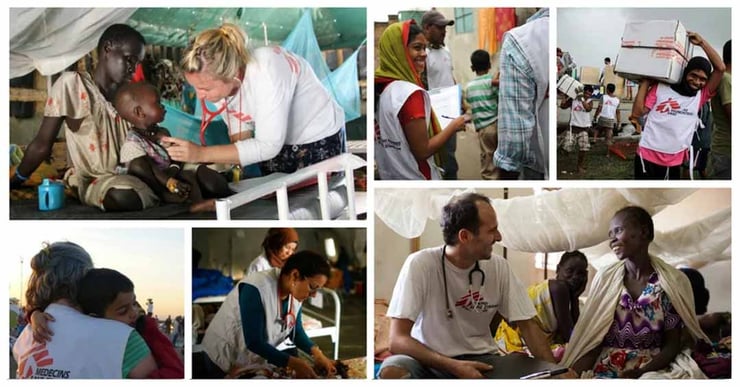 In our latest blog post, James Kelleher shares the reasons that motivated him to become a Fundraising Ambassador for MSF (Medecins Sans Frontieres/Doctors without Borders). This article is a most read for all those looking for a more fulfilling challenge in their career.
Why I became a Fundraising Ambassador for MSF by James Kelleher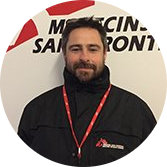 I commenced my employment with CPM in November 2017. Previously I had worked for corporate organisations and, as my life was evolving, I realised that I wanted a challenge, but a challenge that would benefit the disadvantaged and the people without a voice.
I'm currently working for CPM as a Fundraising Ambassador supporting Doctors without Borders (MSF), a role that realised the challenge I was looking for. MSF is a charitable organisation that I have long admired for their impartiality, their altruism and -most importantly- their absolute courage in the face of adversity. I was delighted that CPM had this well deserving client in their portfolio.
These brave medical professionals treat and save lives, they are a force of good with a reputation that precedes their work. I am passionate about this organisation and can speak and represent them with belief and in the knowledge, that the much-needed funds that I raise on their behalf go directly to where it is needed. I'm proud to say that the people who donate have helped to save these fragile lives.
I suppose that as a father, my view is framed by the children that are suffering through no fault of their own, which colours my work and drives to achieve on their behalf.
On a typical day as an Ambassador for MSF, I will encounter many people, their dogs, cats and even geese… Luckily, I love dogs and funnily enough, they seem to like me. Especially the ones with muddy paws!
The door of every house tells their own story and I get to meet the most interesting people, from every part of the spectrum. I hear their stories and have found being a good listener - a distinct advantage for a Fundraising Ambassador. I've found that when I relate why I am there, whom I am representing and why it is so important to support this organisation, the response can be overwhelming with good will.
For the people who are aware of MSF, the process is much easier. So the real challenge is to help people who haven't heard about MSF to understand who they are, the work that they do and the support that they need. This is a challenge that I relish, as the MSF story is such an admirable one, and it is wonderful to attain a positive response.
I really appreciate the support I receive from so many people, who are genuine, kind and who want to help.
I count myself as fortunate to work to help this incredible organisation and I am rewarded with the knowledge that my small part has made a difference to people in real danger.
CPM encourage, aid and guide me on my journey with MSF and it is due to them that I can safely say, my work means something to me.
Would you like to make a difference through your work as James is doing? Not only will you be provided with full training, support and progression opportunities from CPM but you will also receive a generous basic salary and an exceptional commission structure. Apply today and enjoy the opportunity to work for a worthy cause.