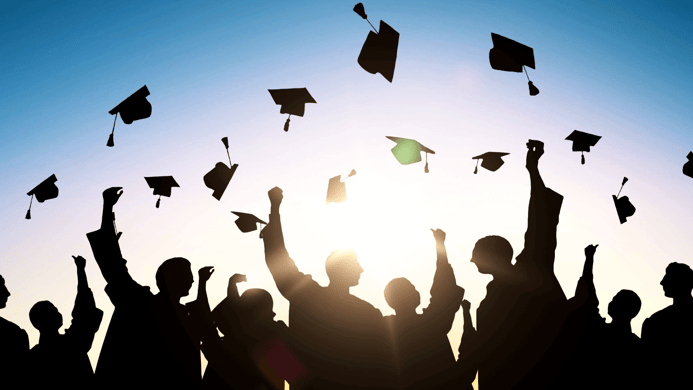 After finishing College, most graduates are not sure about what career path to take. When considering their options, most of them are hesitant about applying for a sales job. Despite the high earning potential offered in most sales roles, many young professionals are discouraged by this job opportunities for outdated perceptions of the industry.
The sales industry is always evolving to meet the demands and necessities of today's consumer. The techniques and styles used by sales professionals have improved greatly in the past decades, evidencing a transformation in the sales role. At CPM we have gathered 3 reasons as to why sales is the best job to start your professional career.
Sales is everywhere
Sales skills are critical to progress in any occupation, as being able to sell is the foundation of any successful career. Sales are involved (consciously or unconsciously) in all levels of any job, even though not many people receive coaching on how to further develop this skill. By getting a job in sales, you will receive professional training by your manager/coach, allowing you to gain these invaluable skills from the very start of your career.
Earning potential & career progression opportunities
One of the main benefits that attracts people to apply for a sales role is the high earning potential offered as well as the career progression opportunities. As sales is the main source of income for many companies, salespeople are offered excellent salary packages that include a base salary, benefits and generous commission schemes. Furthermore, not many jobs offer the same opportunities to further progress in your career, as Sales roles do.
Develop resilience
Another skill that salespeople learn to develop very quickly is resilience. Salespeople learn how to deal with rejections and objections on your daily basis. You learn not to take things personally and to develop emotional intelligence. The top sales performers have become master in resilience and have grown a hard skin that allows them to see an opportunity after every "NO" they heard.
At CPM we have a passion for sales, and we are currently looking for students who want to start a career in sales! Have a look at the job opportunities that will suit a Graduate:
IFA Member Services Sales Executive
This is an exciting opportunity to work with one of Ireland's largest & best-supported member organisations and some of the leading utility brands in the Irish market. The Member Services Sales Executive will be responsible for maintaining the existing member relationships while developing the opportunities to sell and apply the membership benefits.
Britvic Sales Developer/Merchandiser
The purpose of the role is to raise awareness and heighten the profile of the client's brands within a given territory, by the achievement of the Client's key result areas and targets. This will be achieved through stock and order, auditing and merchandising, therefore increasing product availability, promotional compliance and point-of-sale accuracy and compliance. If you are looking to gain more knowledge of the retail sector, this is the role for you!
Tactical Merchandiser
Reporting to the Territory Manager, the Merchandiser role will involve working as part of a team to deliver high visibility for the client. The core focus for the role would be stock rotation and planogram compliance. This is an ad-hoc role so if you are looking for a flexible role, make sure you check the full job description!
Fundraise with a Friend for Dogs Trust – Fluent English Required
Imagine getting to start a new career with your best friend. Think of the benefits: travelling and working together; increased confidence from working as part of a team with someone who gets you and is always there for you plus the resulting fun, support and feel-good factor. If you'd like to work with your friend, don't hesitate to apply for the role!
UNICEF Venue Fundraisers
Due to continued success and growth, CPM Ireland is hiring Venue Fundraisers for our new campaign with Charity Partner UNICEF. Working in more than 190 countries, UNICEF works to build a better world for children. UNICEF has helped save more children's lives than any other humanitarian organization! If you would like to make a difference in the world, this role was made for you!
If you have any queries, feel free to contact our recruitment team who will be happy to answer any questions at recruitment@cpmire.com