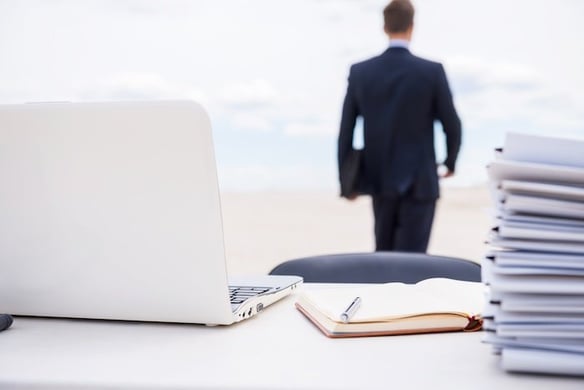 Retaining your sales professionals can be a challenging task, especially if we take into consideration that the turnover rate for salespeople is higher than most of other professions. It's very important to put in place a retention programme to make sure all the time and resources it takes to recruit and train a new sales person don't end up being in vain.

At CPM we have gathered the top 5 reasons why salespeople quit their job and how they can be avoided:
1.- Compensation
The most common way of motivating anyone in any profession is through money. In the case of the sales profession, there's been an interesting debate around money being THE key factor when motivating a sales person. Even though some people don't agree with that perspective as motivation is made of many elements, compensation is indeed a very important aspect that salespeople evaluate when considering to move from their current role.
If sales reps feel they are not receiving an adequate bonus, they will be more likely to evaluate other job opportunities in the market. Salespeople are driven by accomplishment and a way to measure it is through their compensation. For this reason, it is very important to make sure that your sales teams are satisfied with their compensation and bonus structure.
2.- Too much admin work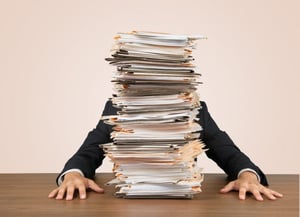 It is well-known that most sales representatives don't like to get involved with administrative tasks. Top salespeople are driven individuals who like to focus on hitting and exceeding their targets. If they are spending too much time in non-sales activities that are not adding to their sales productivity, they are more likely to look elsewhere for new opportunities. Sales managers should assess the amount of time reps are spending on admin work and evaluate if they need back office support, so the sales reps can focus on what they do best: selling.
3.- Recognition
Salespeople consider recognition as a key differentiator when talking about motivation and it's not just in the form of compensation. Employees that don't get the recognition and appreciation expected, are more like to compromise their commitment to the company. Make sure you have a strong recognition programme in place that acknowledges the efforts and results of your sales force. Sometimes there is no better form of recognition than a pat on the back from your manager and peers. Regular recognition will not only make your sales team feel appreciated but also it will increase the morale of your teams and ultimately drive more sales.
4.- Promotion opportunities
Top salespeople don't look for a mere job, they want a career that allows them to grow professionally. It's quite common to see high performing sales representatives who are already evaluating ways to get into a managerial position, even though they only settling in their role as a field rep. Top performers are thirsty for growth and if they can't see a clear path to advance their career, they will be less likely to remain in the company.
Communication is a key element when dealing with this issue. Managers should find out what are the long-term career expectations of their team members and explain to them how the company will be able to satisfy those needs. Ensure your star performers have a full visibility of the opportunities available within your business and are exposed to regular coaching and mentorship.
5.- Coaching
Top sales performers appreciate and demand timely and meaningful feedback, as they are constantly striving to improve. For them, receiving advice from their manager is very important as they see it as golden opportunity that will allow them to achieve their sales targets more efficiently. Managers should invest time in coaching their reps and helping them to improve their sales techniques, or in any other area that they might require assistance with. Coaching will help to build confidence of your team and drive better results so it should be done on a regular basis?
At CPM we have 32 years' experience in Ireland, mastering the art of managing high-performing sales teams. We are proud to say that 71% of our managers are promoted within, demonstrating our commitment to develop people to be their very best. When a person joins CPM, they are not only starting a role in sales, they are starting a career in sales, working for a company that believes in the power of developing people from within. If you are looking to progress your sales career to work in Ireland's leading sales company, visit our job site and apply for the opportunity that better suits your needs! Our roles include a generous basic salary and a fantastic bonus structure.
We currently have a number of job opportunities available at the moment, waiting for driven individuals like you. Take a look at our vacancies.